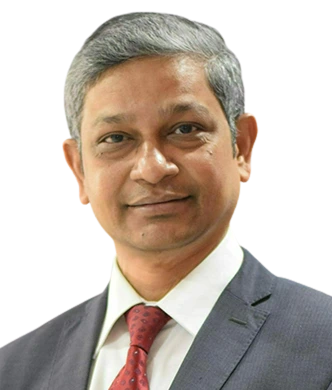 Keerti Bhusan Pradhan
keerti.health@gmail.com
A PhD in Health strategy & innovation and a postgraduate in health management from Tata Institute of Social Sciences, Mumbai with a mid-career course on International Public Health Management from CDC & Emory University Atlanta, USA.
Keerti has served various healthcare organisations and large collaborative projects in his 27 years of career working in the health and development sector. One of them was Malaria Control and Research Project the first of its kind to guide the policy and strategy of National Malaria Control Programme of Govt of India. This was funded by DFID and managed by British Council in partnership with LSHTM, Govt of Gujarat and Govt of India. Besides this large Program Keerti has served in many other large initiatives and innovative programmes like PACT-CRH funded by USAID and managed by ICICI development division on Reproductive Health, Child Health and HIV AIDS which also had a commercialisation of products and services component to enhance local production of healthcare products.
He has served as a senior management professional in some of the centres of excellence in healthcare like Aravind Eye Hospital and Right To Sight Global, PACT-CRH of USAID and MRCP of DFID and British Council etc before working on South-South capacity building initiative funded by International NGOs to help African countries health services with knowledge and experiences from India on effective and efficient healthcare service models with self- sustainability strategies.
Currently Keerti is an Independent consultant and adviser to various health and development organisations helping in their organisational strategies for human welfare and societal development. He is also involved in mentoring academia in training of healthcare human resources, healthcare innovators and start-ups as a strategic adviser.
Keerti with his length and breadth of experiences and expertise has a holistic understanding of entire ecosystem in healthcare which enables him to guide and mentor Health Systems in both Public and Private sectors like Health service delivery organisations, Health Human resources development institutions, Health products design and development agencies, NGOs in Healthcare, Social Enterprises in Healthcare, Health Technology innovators, Academic Institutions and Philanthropies.
Keerti has delved into a path of moulding engineering students and young engineers on Healthcare and MedTech disruptive innovations. He can orient, ideate, mentor and handhold. Any college or university keen to explore this Can reach out.
Linkedin Id: https://www.linkedin.com/in/keerti-bhusan-pradhan-526a9819