Overview
Mahindra University's School of Management aspires to be a new age business school, and will strive to achieve excellence across undergraduate and post-graduate levels. It will start off by offering undergraduate programs in finance, economics and business in 2021, and will launch Masters programs in multiple formats (full time, part time and modular) as well as a PhD program over the coming years. Besides fostering a student-centered learning environment, the School will seek to achieve excellence in both knowledge dissemination (teaching and writing for practitioners) as well as knowledge creation (research published in high quality international peer-reviewed journals).
Mahindra University is among the first institutions in the country to transform the way millennials are studying by combining AI and EI to optimize learning in each of its Schools. Mahindra University aims to energize, challenge and shape young minds to help them become "Global Thinkers. Engaged Leaders."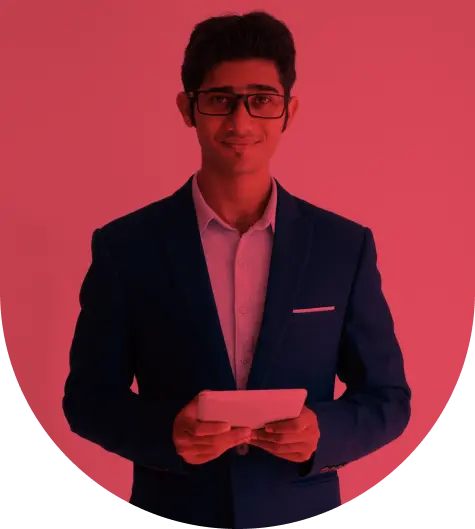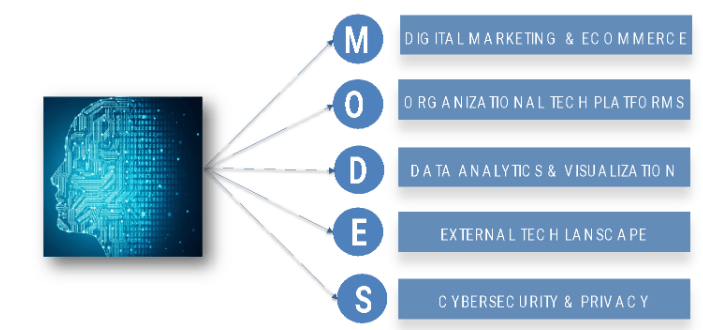 Digital Technologies and the Transformation of the Business Landscape
"Worldwide IT spending is projected to total $3.9 trillion in 2021, an increase of 6.2% from 2020, according to the latest forecast by Gartner, Inc. Worldwide IT spending declined 3.2% in 2020 as CIOs prioritized spending on technology and services that were deemed "mission-critical" during the initial stages of the pandemic" – Gartner 2020
"Dentsu Digital Report 2021 reveals that digital media will grow at 20% to reach a market size of Rs 18,938 crore by 2021 and with a CAGR of 22.47% to reach Rs. 23,673 crore by 2022." – Business Insider 2020
The digital economy has unlocked new opportunities for the business world, while simultaneously creating new areas of competition in both traditional and new sectors of the economy. Companies are increasingly turning digital in order to cut costs, enhance performance, deliver new products and services and adopt new business models that were not possible before.
https://www.gartner.com/en/newsroom/press-releases/2020-01-25-gartner-forecasts-worldwide-it-spending-to-grow-6-point-2-percent-in-2021
https://www.businessinsider.in/advertising/ad-agencies/news/indian-digital-media-will-grow-at-20-to-reach-a-market-size-of-rs-18938-crore-by-2021-dentsu-digital-report-2021/articleshow/80688039.cms
As organizations adapt to this new reality, they increasingly seek employees (at every level) with 'digital thinking', who are comfortable with digital tools and technologies, understand the digital landscape, and can apply these skills to everyday work.
BBA Digital Technologies is specifically designed for students that would like to build a career the exciting world of digital. It prepares students for digital skills/tools that are highly sought after by the industry at every level.
The program envisions digital skills along five dimensions. The detailed curriculum is given at the end of the document.
Some of the potential job roles for which students of this program will be qualified include:
Business Analyst in IT firms

Ecommerce analysts and category managers (in Ecommerce firms and FMCG firms)

Digital Marketing strategy and operations (across several industries, both B2B and B2C)

Consultants
Program
Highlights
Comprehensive business foundations (in finance, accounting, operations, marketing, OBHR, strategy)

Specialize in digital business with focus on information systems, digital marketing, ecommerce, and data analytics and visualization

3 week international immersion in Cornell University, Ithaca, NY

Focused on creating industry-ready graduates who can work in ecommerce, digital marketing, business analysis and technology industries
Who should
take this program?
Students with PCM majors who aspire careers in technology without an engineering degree

Students with non-PCM majors (Biology, commerce, etc) who are looking for a career shift into the technology domain including areas related to ecommerce and digital marketing (with a solid foundation for MS programs in technology/business, MS in digital marketing, MS in business analytics, MS in cybersecurity)

Helpful to students from a family business backgrounds who plan to use this as a springboard for modernization and digitization of their family businesses.
Eligibility Criteria
Batch Size
Tuition Fee

The program is a technology intensive degree focusing on 'application of technology to businesses.
Students with any major in +2 with a minimum of 85% qualify
Excellent communication skills (verbal and written) will be helpful

30 students

INR 3 lacs tuition fee; food, accommodation and international immersion will be extra
One of the very few BBA programs of its kind in India that provides a solid grounding in business disciplines as well as in digital technologies

Only program with an IVY LEAGUE collaboration – Cornell faculty help in designing the program, will teach in the program and Cornell will host our students on their Ithaca, NY Campus.

Focused on creating industry-ready graduates who can work in data rich industries such as retail (online and offline), fast moving consumer goods, banking, financial services and insurance (BFSI), consulting, travel and hospitality, etc.

We also expect demand for the skills and competencies provided by this program to grow in the digital startup ecosystem, technology firms and the burgeoning ecommerce and digital marketing industry in India.
Curriculum
Note:
Semester 1 & 2 cover common core curriculum that is common across all the three programs and lays the fundamental business foundations for all the students.
Subsequent semesters cover two types of courses:
Program core that prepares students for the advanced topics in each program (e.g., digital marketing & social media)
Specialization courses that provide advanced training to the students in each program
Year 1: Semester 1
Year 1: Semester 2

Micro-Economics

Macro- Economics

Financial Accounting

Principles of Marketing-I (4Ps & Consumer Behavior)

Introduction to Statistics

Introduction to Finance

Principles of Management

Basics of Computers and Computing

Business Communication (2)

Ethics, CSR and Sustainable Business

Spreadsheet Modeling for Decision Making (2)

Database Management Systems with SQL

Critical Thinking (1) Entrepreneurship (1)

SUMMER I: INTERNATIONAL IMMERSION IN CORNELL UNIVERSITY, ITHACA, NEW YORK
Year 2: Semester 3
Year 2: Semester 4

Research Techniques  (Secondary methods)

Programming with Python

Content Development & Story Telling for Business

Principles of Ecommerce (Platforms, revenue models, WMS, OMS)

Online advertising, Campaign building, Web analytics

Finance – II (Financial Tech, Payment systems)

Management Information Systems

Marketing -II (Advert Tech – DSP, SSP, DMP & Traditional media)

Digital Marketing & Social Media Engagement

Data Warehousing, BI and Visualization (Tableau)

UI/UX Fundamentals

Business Law

 SUMMER II: INDUSTRY INTERNSHIP
Year 3: Semester 5
Year 3: Semester 6

Analytics – Marketing and Finance (CLTV, CSAT)

Production & Operations Management

CX Management

Global Business

Strategy & Business policy

Capstone Course

Connected Technologies (IOT models, Cloud, Privacy)

Program Management

Management Consulting Methods

Business Analysis in Technology Firms

GRADUATION & STUDENT SKILL PORTFOLIO