Mahindra University
Anand Mahindra is the Chairman of the US $19.4 billion Mahindra Group and the Executive Chairman of Mahindra & Mahindra Ltd. His tenure has seen the Group expand domestically and internationally into a range of major industrial sectors from automobiles and agriculture to IT and aerospace.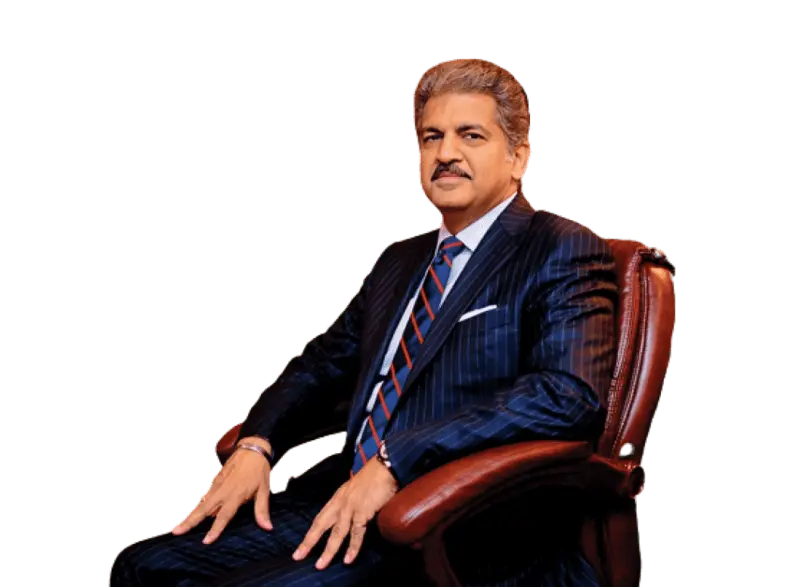 The Mahindra Group has also grown inorganically through acquisitions such as Swaraj Tractors, Reva Electric Car Company, Satyam Computer Services, Peugeot Motorcycles, Ssangyong Motors, Gippsland Aeronautics, Aerostaff Australia, Holiday Club Resorts, and Pininfarina S.p.A. He served on several influential bodies, national and international. These include the UN Global Compact Board, Global Board of Advisors of the Council on Foreign Relations, World Bank Group's Advisory Board for Doing Business and the International Advisory Council of Singapore's Economic Development Board. He has been the President of The Confederation of Indian Industry and served on the boards of the National Stock Exchange of India and the National Council of Applied Economic Research. He currently serves Invest India, the National Investment Promotion and Facilitation Agency.
Mr. Mahindra has been named in Barron's List of Top 30 CEOs worldwide (2016) and Fortune Magazine's list of the World's 50 Greatest Leaders (2014). He was a recipient of the Best Transformational Leader Award by the Asian Centre for Corporate Governance & Sustainability (2012). He was appointed 'Knight in the National Order of the Legion of Honour' by the President of the French Republic (2016) and conferred the 'Grand Officer of the Order of the Star of Italy', by the President of Italy (2013).
He is a strong votary of arts and culture. Mahindra Blues, Mahindra Excellence in Theatre Awards and Mahindra Sanatkada celebrate and nurture music, theatre culture, art and history in India. Mr. Mahindra is currently the Chairman of the India Advisory Council of the Lincoln Center and has previously served on the Board of Trustees of the Natural History Museum of London. In 2014, Mr. Mahindra, together with Charu Sharma, founded the Pro Kabaddi League to popularize the ancient and popular Indian game of kabaddi. The league, televised through STAR television network, is aimed at creating a new popular fan following for Kabbadi as an antithesis to cricket. Mr. Mahindra graduated from Harvard College (1977) and secured an MBA from Harvard Business School (1981).