Indira Mahindra School of Education

Under the Mahindra University umbrella, the Indira Mahindra School of Education (IMSE) has commenced its academic activities in Fall 2021, with the PhD program.
There are no boundaries to earning a high-quality education with the IMSE – encapsulating unified training, an emphasis on foundational pedagogical concepts, developing moral and cultural values, and honing professional and career development of emerging independent individuals
IMSE's vision is to be a focused training ground school for preparing the
next generation of teachers and school leaders through study of education where both researchers and practitioners are developed for working in and on educational issues.
The School is inter-disciplinary in nature drawing on its links with other schools of Mahindra University, especially in the fields of public policy and liberal arts. When we speak education, we mean the study of how people learn, and how they should be taught, in all fields. The field of ethics will be a focus area, taking into view ethical implications for the kinds of decisions undertaken by different players of education cutting across levels and settings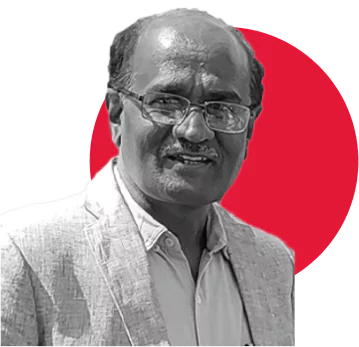 S. Srinivasa Rao
Dean of Indira Mahindra School of Education
In a short journey of two and a half years, Mahindra University has marked its presence in the Indian higher education landscape and is emerging as a leading center of multi-disciplinary ideas, research and teaching, preparing future thinkers and leaders for a world that is ever changing, and yet promising. Indira Mahindra School of Education draws spirit and inspiration from this overall vision of the university and prepares itself as an instrument of preparing global thinkers and leaders in educational research, policy, planning, practice and management. It aims to emerge as a centre of excellence in Educational Studies by providing good quality teaching, research, consulting and training facilities to students, researchers, academics, governmental and non-governmental organisations, national and international institutions and other practitioners of education.
Read More
Get Educated by the
Best Faculties
Explore other
Mahindra Schools
The learning methodology integrates courses like Engineering, Management, Law and Education along with skills and techniques such as critical thinking, problem-solving, and working in teams which are essential ingredients for modern-day success.