5-yr Integrated M.Tech. in Biotechnology
Overview
The Master of Technology (M.Tech.) in Biotechnology is a broad programme covering scientific and technological aspects of biotechnology tools and processes for sustainable manufacturing of bioproducts, for industries in healthcare and pharmaceuticals, agriculture, food and feed, environmental remediation, as well as production of platform chemicals and biofuels. The integrated masters-level advanced training program has been designed to create a strong scientific workforce and preparing students for careers in biotechnology research, industry or management, while also offering excellent preparation for further training in doctoral programs.
The program is intended for students who would like to pursue a career in biotechnology without putting 5-7 years commitment in Ph.D or even if intend to pursue PhD can do so in much shorter duration of 2-3 years after M.Tech. The biotechnology, biopharmaceutical and healthcare industries are among the largest in India or abroad with great demand for professionals with deep expertise in research and technological competence. The graduates will have an edge in annual package compared to B.Tech graduates.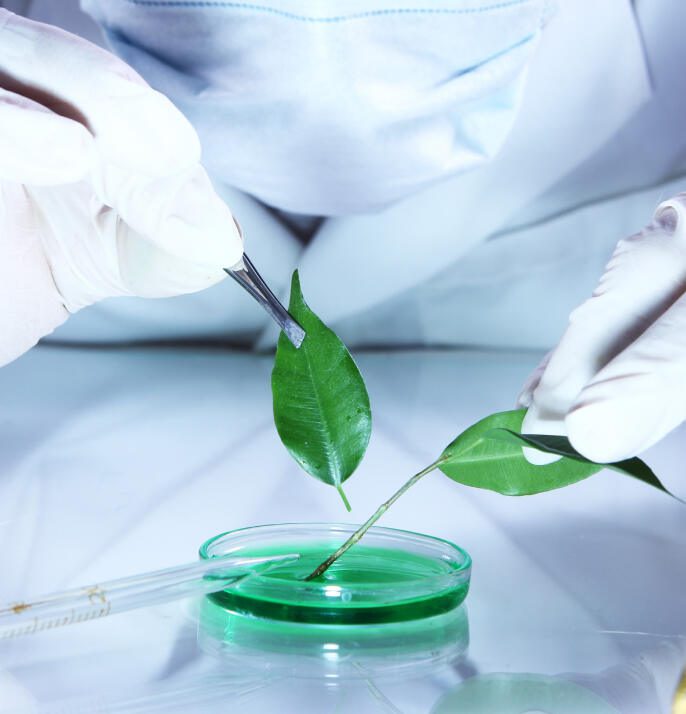 Learning
Outcomes
MU has an international faculty roster with a rich industry-academic background, global exposure and research focus, contemporary curricula that is frequently reviewed and updated, and aligned to the global business and industry requirements.
Upon completing the program, students will be able to:
Evaluate the extent to which Biotechnology research and businesses meet contemporary standards of ethical, inclusive and equitable practices

Formulate research questions and develop solutions to current problems in Biotechnology using a multidisciplinary approach

Use a variety of laboratory techniques in the design, implementation and analysis of experiments that address problems in Biotechnology

Critically evaluate scientific literature in the context of current, real-world applications in multiple areas of Biotechnology

Develop professional networking, leadership, communication and collaborative skills appropriate for professional-level employment in Biotechnology research and/or industry
Flexible, customizable options to pursue specialized tracks, allowing personalized experience for students to follow their interests in a specific domain of biotechnology

Rigorous, advanced scientific training with a research Thesis

Real-world, hands-on experience either through an independent research project at the University or a joint project in a biotech/ pharmaceutical industry

Opportunity for publishing research in scientific journals, international conferences, filing patents, etc.
Expert guidance and mentoring in professional development throughout the program

Students will meet not only researchers at the University but also guest lecturers from biotech companies working with, for example, product or process development and marketing

The final year Master's Thesis prepares students with an in-depth research expertise because students have acquired sufficient laboratory skills in different courses during their initial three years of degree programme
Career
Avenues
Due to our location in Hyderabad- being the hub of life sciences-based industries, pharma city and housing medical devices park provides an edge to set up close linkages with industry, R&D institutes and international institutions of repute.
The academic qualifications of our faculty from international institutes of repute will provide opportunities to students in setting up exchange visits as well as having joint research supervision with faculty from international institutes.
The program prepares students for diverse careers:
Research science positions in laboratories applying biotechnology to problems in medicine, industry, and agriculture

Careers in regulation of drug approval and other biotechnology applications

Management positions in the biotechnology industry

Positions at companies that are investing in biotechnology

Working for law firms in biotechnology

Graduates can move on to roles within research and development, process operations, product development and sales, etc.

Scientific research and teaching career in academia
Specializations
(6 Track Electives + Research Seminars + Thesis)
Regenerative Stem Cell Technologies
Bio-Manufacturing Green Products
Biopharmaceutical Technology
Nanobiotechnology & Biosensors