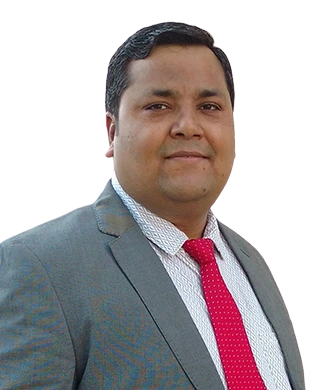 Sandeep Mishra has 16 years' experience in the Energy and Natural Resources sector in area of Strategic Management, Corporate Planning, Project Management Consulting.
He has worked in India, Middle East and Africa with reputed companies' such as Velosi (India), Larsen & Toubro Ltd, Areva Solar (India), Reliance Industries Ltd (E&P). and currently employed with Shalina Resources at Dubai, as General Manager and Head of Strategy.
Key projects where Sandeep was involved as Head of Planning include World Largest Solar Thermal Power Plant (CSP-CLFR) at Pokhran Rajasthan, India's first Ultra Deep Water Offshore Gas Block Development RIL- KGD06,Coal BED Methane Block Development
Sandeep holds Full Time MBA from the Indian Institute of Management, Indore; Advance Business Analytics certificate from University of Texas at Austin, USA, a Bachelor's degree in Mechanical Engineering and certified in Project Management from the Indian Institute of Technology, Delhi.
Sandeep is member of professional bodies such as International Association of Engineers (IAEng since 2013), NRHDN-Mumbai Chapter (since 2018) and Internet Society -Delhi Chapter ( since 2017-18)
Linkedin Id: https://www.linkedin.com/in/sandeep-m-3627bb57/