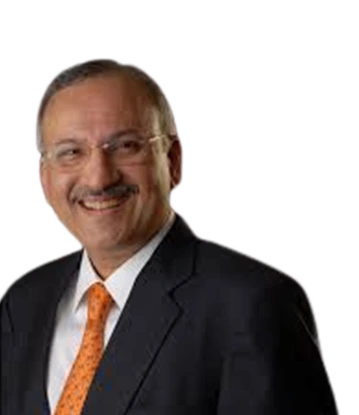 Ulhas Yargop
Chairman, Bristlecone
Ulhas worked with the Mahindra Group for 27 years in various capacities, such as General Manager – Corporate Planning, General Manager – Product Planning, General Manager, Mahindra-Ford Project, Treasurer, Group President-IT Sector, Group CTO and Chairman of the Group Sustainability Council. He superannuated in 2019.
Ulhas had previously worked with GKN Automotive Inc., USA as Director of Finance and later with GKN Invel Transmissions Ltd., New Delhi as General Manager – Commercial. He also worked with The Standard Batteries Ltd., Mumbai as Vice President – Industrial.
Ulhas is the Chairman of Bristlecone. He previously served on the boards of Tech Mahindra, AT&T Global Network Services India Pvt. Ltd., Comviva Technologies, FixStream Technologies, d.light design Inc., etc. He also served on the board of Mahindra Satyam from 2009 until it was merged with Tech Mahindra.
Ulhas is a member of the Managing Committee of Harvard Business School (India) Research Center, a member of the Board of Governors of The Mahindra United World College of India, Chairman of the Board of Governors of The United World Colleges Committee (India), a Member of the Council of The United World Colleges (International), President-Trustee of Mahindra International School (previously known as Mercedes-Benz International School), a Trustee of Mahindra Foundation, Tech Mahindra Foundation, Mahindra World School Educational Trust, Mahindra Education Society and Mahindra Academy.
Ulhas has a Bachelor of Technology degree in Mechanical Engineering from the Indian Institute of Technology, Madras and Master in Business Administration from the Harvard Business School.