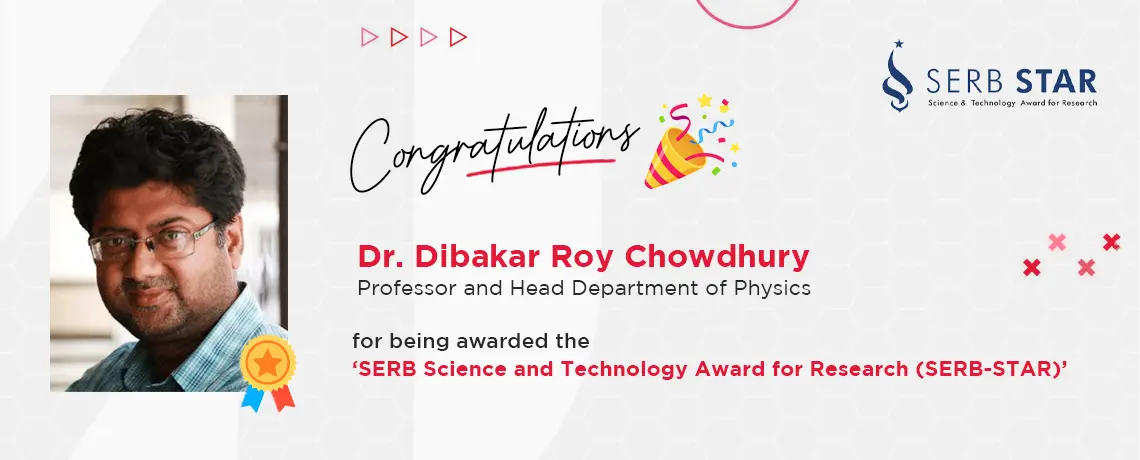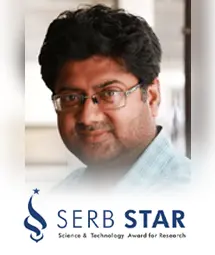 Dr. Dibakar Roy Chowdhury Professor and Head of Department, Physics has been awarded the prestigious 'SERB Science and Technology Award for Research (SERB-STAR)' instituted by the SERB, Government of India, to recognize and reward outstanding performance of Principal Investigators (PIs) of SERB Projects.
This recognition is a testament to Dr. Chowdhury's dedication, hard work, and passion for scientific research. His ground-breaking work on 'Metamaterials inspired slow light photonics for information and sensing related applications' has the potential to shape the future.
SERB-STAR support will include a fellowship of Rs 15,000 per month, a research grant of Rs 10 lakh per annum, and Rs 1 lakh per annum as overhead charges for a period of three years.