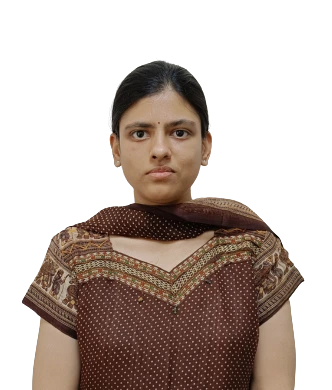 Anandita Mulukutla
Faculty Associate
anandita.mulukutla@mahindrauniversity.edu.in
Anandita is currently Faculty Associate in the School of Management at Mahindra University.
She comes with nearly 4 years of experience in the area of research and consulting support for both government and private organizations.
Anandita started her career after completing her MA at TISS when she had the opportunity to work under the Chief Secretary and Special Secretary within the Vision Management Unit of the Planning Department in Government of Andhra Pradesh. Her experience during the time was in infrastructure and energy sectors where she was extensively involved in the identification and implementation of Key Performance Indicators and international benchmarks adapted for the state of Andhra Pradesh and working on the vision document for the state. There was extensive interaction with top consultants such as: EY, TERI and WEF.
Subsequently, after completing her PGDM, Anandita worked in Administrative Staff College of India in the Centre for Public Policy, Governance and Performance where she was providing research and consulting support to the Centre Director for a number of consulting projects including for the Defense, a public sector logistics organization, NITI Aayog etc. She was involved in research, data analysis and preparation of presentations and final reports and ensured the successful completion of the projects on time and on budget.
Anandita also worked in Deloitte as part of the research and analysis team in Government and Public Services supporting various consulting teams across the globe. During this time, she had the opportunity to work on various projects in areas such as sustainability, defense, local governments, economic and budget analysis and Public Private Partnership projects and a few cross-industry projects. She also worked on a cross sectoral project involving third party risk assessment for which her work was recognized by Deloitte.
Before joining Mahindra University, Anandita was once again working in the Administrative Staff College of India in the Centre for Public Policy, Governance and Performance where she had the opportunity to assist in the preparation of consultancy proposals, preparing concept notes for a Government of India awards event and preparing case studies for an organization in coordination with relevant concerned stakeholders. She was also involved in a consulting project for a Pollution Control Board including preparing the study methodology, detailed secondary and primary research, data analysis and preparing the interim report to be submitted to the client.
2019
PGDM (Full-time), Narsee Monjee Institute of Management Studies, 2019
2015
MA Public Policy and Governance, Tata Institute of Social Sciences, 2015
2013
BA Economics Public Administration and Social Management, St. Francis College for Women, Hyderabad, 2013
Anandita prepared a paper on 'Challenges in the Implementation of the Public Private Partnership Policy – Hyderabad Metro Rail Case Study' in the Seminar on Well-being, Growth and Development in 2015 at Tata Institute of Social Sciences.
Her area of interests for research include:
Strategy
Marketing
Public Policy
Sustainability
Smart Cities
Urban Infrastructure