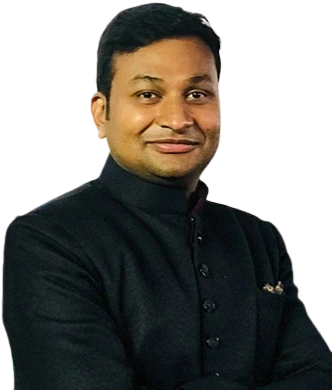 Senior Manager
Currently Serving as – Senior Manager ,Regional Head – West at NSDL (National Securities Depositories Ltd.)
2011-2020
Previous Engagement – Regional Manager BSE ltd (Bombay Stock Exchange) Year 2011 to 2020
Career Highlights:
Achievement-driven professional with an experience of more than 12 years in dealing and marketing of  Financial , Stock Exchange products and Depository services.
Expertise in generating new business and volumes in Equity, Mutual Fund , Commodity Derivatives, Equity Derivatives, Currency Derivatives and SLB Segment , DMAT Account, Listed and Unlisted Issuer marketing
Delivered more than 500 education seminars regarding capital markets education for Investors and students of various Universities and colleges which includes   premium B schools like IIMs and IITs. Also a regular speaker in seminars with SEBI (Securities and Exchange Board of India).
Other Affiliations:
SEBI  Empanelled  SMART Trainer
NISM Empanelled trainer for: Equity Derivatives. Currency DerivativesMutual Funds DistributionCommodities Derivatives
NCFE (National Center for Financial Education) Empanelled trainer.
CIEL Empaneled Trainer
Guest Speakers in Various Colleges and Universities.
NCDEX Resource Person
NISM Resources Person
PFRA Empaneled Trainer