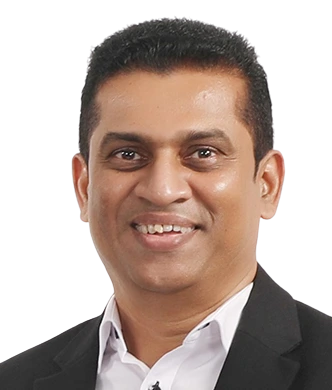 Dr. Shanta Rajapaksha Yapa is a Senior Academic Fellow attached to the SLIIT Business School, Sri Lanka. He has over 3 decades of industry experience in engineering, manufacturing, banking, international business and ICT. He is the first PhD from the Faculty of Management & Finance of the University of Colombo.
Dr. Yapa commenced his career with the National Diploma in Technology (NDT) in Mechanical Engineering from the University of Moratuwa. He is a fellow of the British Computer Society and holds the membership of ten chartered and professional institutions in mechanical engineering, industrial engineering, IT, logistics, marketing, innovation management and psychology. He authored the strategy book Rising in Crisis – Survival & Growth strategies for Entrepreneurs and Managers in 2020.
He has been a past President of the Software Chapter of the Federation of IT Industry, Sri Lanka and represented Sri Lanka at the Asia Pacific ICT Alliance. He is a director of ICT Industry Skills Council since 2017. Dr. Yapa has over 20 years of experience in teaching in postgraduate programs of 22 local and international universities and the subjects include technology management, organizational behavior, strategy and research methods.
Linkedin Id: https://www.linkedin.com/in/dr-shanta-rajapaksha-yapa-3390586/