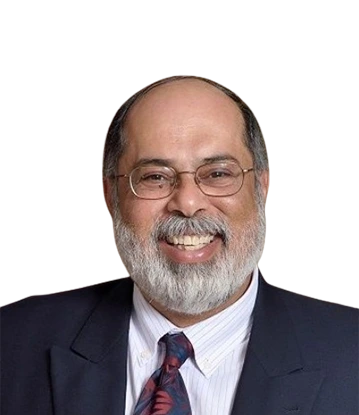 Zhooben Bhiwandiwala
President, Mahindra Partners and Group Legal
Zhooben joined the Mahindra Group in 1985, and through a remarkable 34 year career has acquired a wide spectrum of experience across diverse roles in a number of key positions in several business sectors. As a long standing veteran, he has traversed an interesting path across the Group during the past three decades — in terms of the diversity of roles, their geographic reach and location, as also the industry verticals.
He has during this tenure, acquired broad ranging cross-functional experience across several industries, and his active roles have embraced finance, legal, significant cross border M&A, HR, marketing, strategy and other commercial functions. Zhooben has spent around 7 years on deputation to international assignments in the UK and US, and through the span of his career been extensively involved in international operations, incubating/investing in new businesses, start-ups, joint ventures and mergers & acquisitions. He is also an active participant in several Group corporate initiatives and is the Chairman of the HR Academy at the Mahindra Learning University.
Currently, Zhooben is a Director on the Boards of a number of companies of the Mahindra Group including many of its overseas subsidiaries. Among others, he sits on the Boards of Mahindra Intertrade, Mahindra CIE, First Cry, Mahindra Finance USA, The East India Company, etc. He is also a member of the Global Advisory Board of i-Probono, UK, and Safe Kids Foundation, India.
Zhooben is one of the chief architects of Mahindra Partners. The Division adapts the Group's unique strengths of constant innovation, prudence and creative business models with the mandate of incubating new ventures for the Group. Mahindra Partners accelerates value creation through a diversified global portfolio of emergent businesses spanning various industry sectors like Cleantech, Steel, Retail, Consulting, Healthcare, Boat Manufacturing, Conveyor Systems, AI & Analytics.
While professionally qualified as a Chartered Accountant, he has through these exposures collected a rich basket of experience and made valuable contributions to the Mahindra Group. He currently heads the Mahindra Partners division and additionally oversees the Group Legal function.