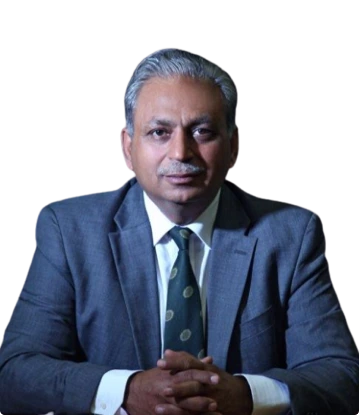 C. P. Gurnani
MD & CEO Tech Mahindra
C. P. Gurnani (popularly known as 'CP' within his peer group), is the Managing Director and Chief Executive Officer of Tech Mahindra – a USD 6 billion digital transformation, consulting and business reengineering services and solutions provider with 151,100+ professionals across 90 countries, helping 1224 global customers including Fortune 500 companies.
An accomplished business leader with extensive experience in international business development, start-ups and turnarounds, joint ventures, mergers and acquisitions, CP played a pivotal role in Tech Mahindra's transformation journey, and one of the biggest turnarounds of Indian Corporate History – the acquisition and merger of Satyam. Living by the credo, 'don't work hard, work smart', CP brings an inimitable leadership style combined with a laser-sharp focus on customer experience, which has helped Tech Mahindra emerge as one of the leading global digital transformation providers.
He strongly believes that one just cannot ride the growth path with resources that are out of sync with market dynamics. One of his many noticeable achievements in the past year has been an ambitious, company-wide initiative aimed at retraining Tech Mahindra employees to ensure they have the skills and knowledge to remain competitive and survive the age of digital transformation. In a career spanning 40+ years, CP has held several leading positions with Hewlett Packard Ltd, Perot Systems (India) Ltd. and HCL Corporation Ltd. CP has also served as a Chairman of NASSCOM for the year 2016-2017.
He is an ardent supporter of Individual Social Responsibility, and often prods people to invest their time towards betterment of humanity and society, at large. He is on the Board of Tech Mahindra Foundation that was launched in 2007 to help the underprivileged children. He also founded 'Titliyan', a NGO that spearheads spreading quality education and developing life and social skills of more than 240 under privileged children. A chemical engineering graduate from the National Institute of Technology, Rourkela, he is a distinguished and active alumnus of the Institute.C. P has also been felicitated with an honorary Doctorate degree by Veer Surendra Sai University of Technology and Sharda University.
He is on the Board of Mahindra & Mahindra Limited, a promoter of Tech Mahindra Limited. His passion for education is resonated in the various honorary positions he holds – He is on the board of Mahindra Educational Institutions (MEI) & a member of the Board of Management of Mahindra University, a private university promoted by MEI to educate future citizens for and of a better world. He is also the Chairman of IIM Nagpur and the Founding Trustee of Plaksha University.CP has been conferred with CEO's Choice 'Lifetime Achievement Award' 2021 – the nation's highest independent civilian honour – instituted by SKOCH Group and CEO's Association for Inclusive India (CAII). He has also been featured in a Harvard Case Study on 'Tech Mahindra and the Acquisition of Satyam Computers'