Ambrosia Orientation Program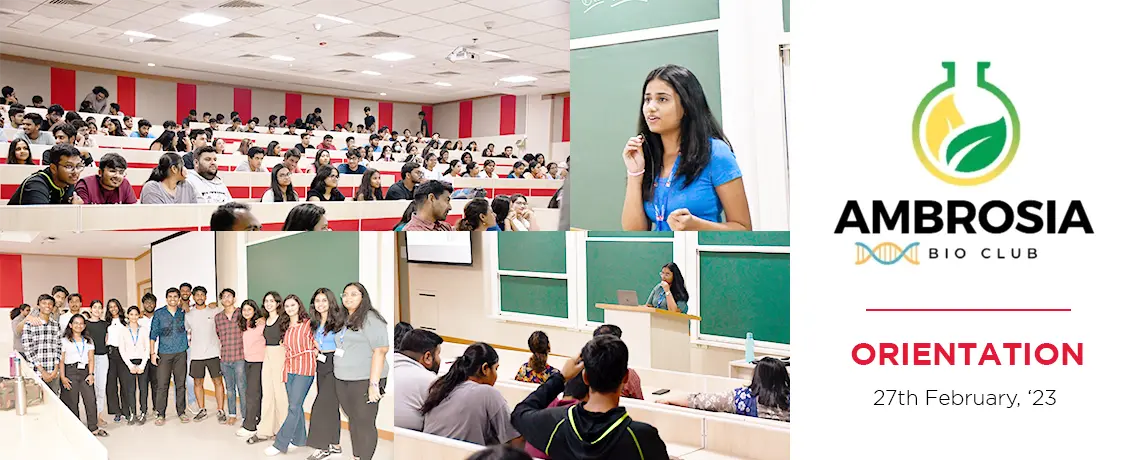 The orientation of the Bio club Ambrosia took place on 27th February 2023. It aimed to introduce the vision and key objectives of the club and The Scavenger Hunt. Challenging clues were fabricated for almost thirty teams. Participants raced against time to crack the codes and find the places the clues indicated. They all worked as a team, with the volunteers scavenging the objects. Everyone thoroughly enjoyed it.
The Bio Club Ambrosia started when a handful of biophiles pursued engineering. What does Life Sciences have to do with engineering? What does it have to do with the non-Biology students? Those were the questions raised. The answer is Biology has a huge spectrum of unsolved and mind-boggling questions that require the knowledge and expertise of various fields of study other than itself. The club Ambrosia will allow the students to probe into the living world. The vision is to ardently create a conducive environment to spread awareness of the various disciplines of Biological Sciences by do-it-yourself projects, workshops, Subject matter expert(SMEs) talks, interdisciplinary research projects, excursions and much more to delve deeper into the Bio-technical world.