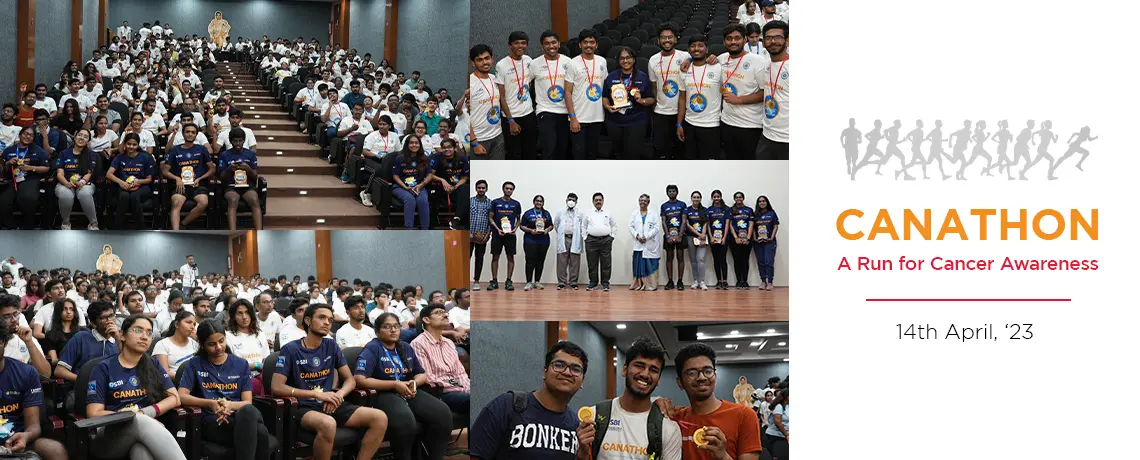 The Outreach Club students of Mahindra University headed to KBR Park to conduct CANathon: A run for cancer awareness in partnership with Basavatarakam Indo-American Cancer Hospital & Research Institute. They ran the 3.5K and 5K marathons which honourable Sri Justice, Nagesh Bheempaka, a high court judge, inaugurated.
Two hundred students came together to run for cancer awareness, and 20 volunteers to make the event a success. The event's motto was 'There is a CAN in CANcer, as we CAN beat it.' As the students and faculty members crossed the finish line, a sense of excitement was evident in the air.
After the marathon, the students went to Basavatarakam Hospital, where they were given a talk by the CEO, Dr. R. V. Prabhakara Rao, and Dr. Krishna Mohan. Then, a presentation was shown, which showed the growth of the hospital and made the students aware of cancer. Later, the prize distribution was held, and medals were given to all those who made it across the finish line.