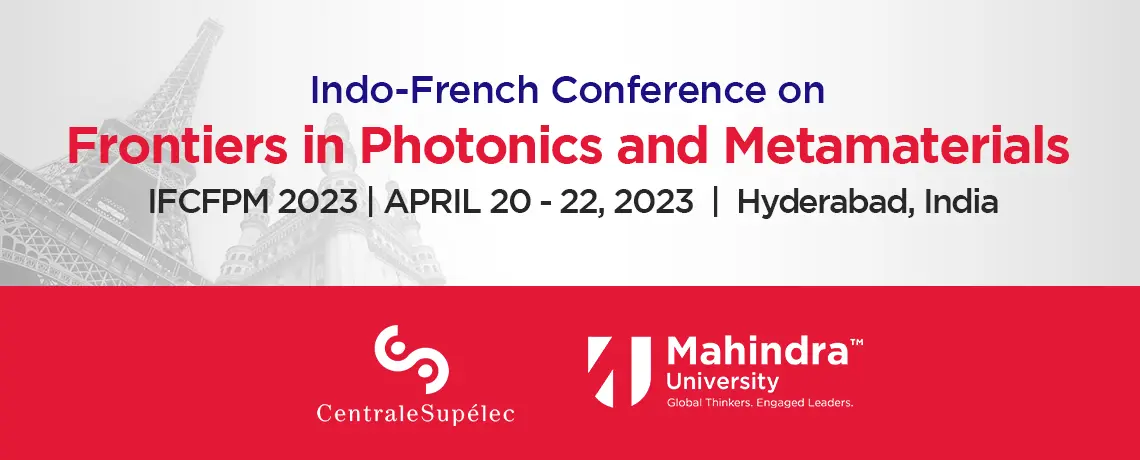 The Indo-French conference on Photonics and Metamaterials (IFCFPM – 2023) is scheduled to be held on April 20th – 22nd 2023, at Mahindra University. This is an in-person conference where eminent speakers will be talking about cutting-edge research in metamaterials, photonics and optics. Please join us at the event!
For more details – www.ifcfpm.com
The deadline for abstract submission is 5th March 2023.