Mahindra University celebrates International Yoga Day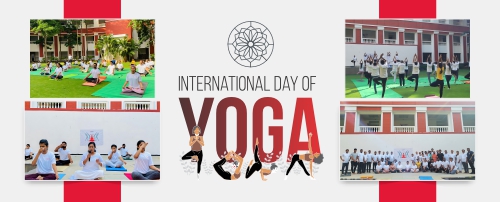 Enlightening spirits and fostering well-being, Mahindra University embraces the harmony of body, mind, and soul on International Yoga Day. Amidst the tranquil surroundings, our vibrant community of students, staff and faculty gathered to celebrate this ancient practice that unites the world. With serene postures and focused breaths, they embraced inner peace and radiated positive energy. Together, all rejoiced in the power of yoga, nurturing holistic growth and fostering a healthier future for all.  
For an hour from 8 am to 9 am on 21st June, the students and faculty performed meditation and various forms of asanas to keep their body and mind fit and healthy and celebrate the rich culture that yoga brings on this day.