Mahindra University Students selected as Nvidia Global Ambassadors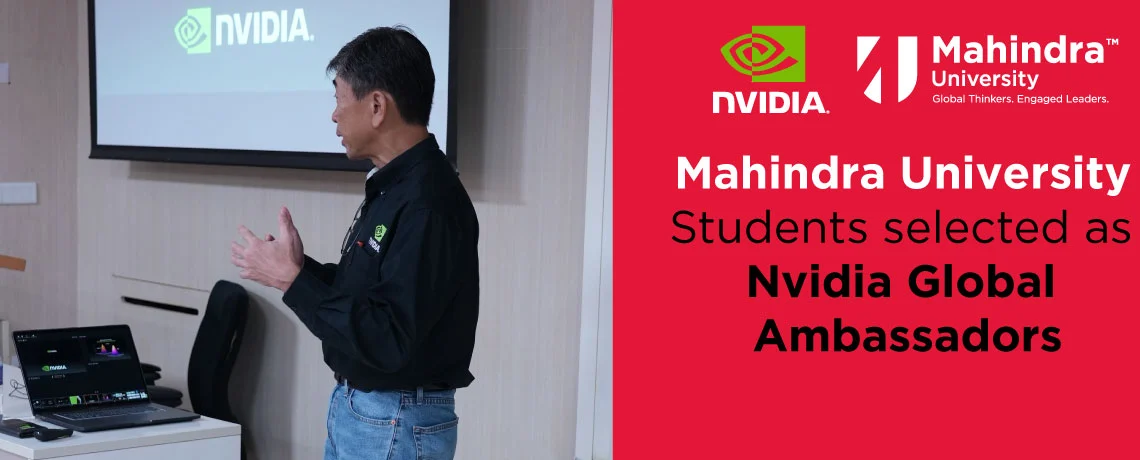 Our Mahindra University is the only university from the country that, in collaboration with Nvidia Global AI Technology Centre at Singapore, has significant numbers of its students selected for Nvidia's prestigious student ambassadorship program. Student ambassador program engages the student community and identifies individuals as extended members of Nvidia AI Technology Center (NVAITC). Professors from MU and Nvidia's Technology leaders together supervise the certified student ambassadors on related technologies and Nvidia tools. The prime orientation of certified NVAITC ambassadors is to conduct workshops for broader student communities across the globe in premier universities, fostering a deeper relationship with NVIDIA and its multiple hardware and software products and environments. In parallel, creating collaboration in terms of research between Mahindra University and other institutions. Henceforth, these certified ambassadors will be qualified to join NVIDIA for various internships.
In this connect, after many rounds of shortlisting from internal and external panels, our 4th , 3rd and 2nd year students from AI and CSE got selected for initial training. Among those students, recently after rigorous interview by Nvidia panel of reviewers, totally 15 students have been certified as Student Ambassadors.