Mahindra Universitys organized a 'Blood Donation Drive'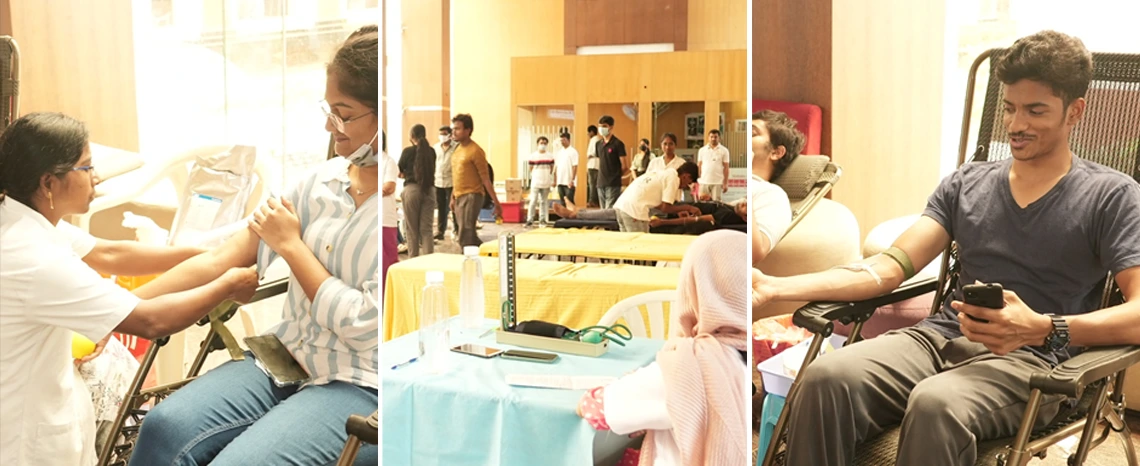 Mahindra University organized a 'Blood Donation Drive' on Thursday 12th May 2022, the motto of which was 'Be a Hero'. The event was organized by the University's 'Outreach Club' in collaboration with NTR-Trust.
12th May is celebrated globally as 'International Nurses Day' which marks the birth anniversary of Florence Nightingale. Mahindra University salutes the nursing fraternity for the pivotal role nurses play in safeguarding public health with determination, selflessness and courage.
Students of Mahindra University came together to donate almost 205 units of blood. The drive started at 9.00 A.M in the morning to went on till 6.00 P.M in the evening. Each donor was given a certificate appreciating their efforts. This event was organized with the help of 70 enthusiastic student volunteers. The blood donation drive was a success, with happy donors and units of healthy blood.