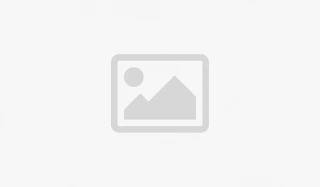 A student after leaving school has many dreams to look forward to and visualize the kind of academic portals he/she would be entering into. Unfortunately, the 2020 school pass-out batch missed the long-awaited formal farewell celebration due to the ongoing pandemic and it was obvious even the incoming batch would have to commence the first Semester without much fanfare! In order to rejuvenate and motivate the youngsters who have joined Mahindra University, the foundation course MUtual 2020 was conceived by the VC and faculty of Mahindra University and commenced on August 31st to last for three consecutive weeks.
MUtual 2020 was an attempt to define, understand, appreciate, engage, and apply creativity and innovative motive to "an idea"/ideation; further extending the "idea" to be viewed from numerous angles/dimensions in order to transform it into an insightful and viable premise that could be expressed in the form of a technical solution to the everyday challenges thrown up to us by our society.
The program progressed through four stages: Creativity, Kaleidoscope, Metamorphosis and Reflection to enable students to appreciate a variety of titbits of art, communication, simulation, design, derivation, deconstruction, innovation, description, and expression of; Language, Science, Technology and Engineering. Each of the four stages had 10 sessions per week. The philosophy behind the program was to facilitate, identify and develop skill sets by consciously applying one's innate knowledge and instincts to contribute to and participate in the activities built-in in each session. This approach was further strengthened by conducting weekend competitions to sustain and augment their enthusiasm in order to captivate the intuitive strength the students possessed. An overwhelming response to the competitions challenged the juries to decide the winning groups! Great coordination, right team spirit and excellent group dynamics made the teams rise to top the list. In recognition of their hard work, prizes worth Rs. 50k were distributed every week to the winning teams.
All the admitted students were divided into two large batches namely: Trailblazers and Trendsetters. Each of these batches had 12-13 groups of 20 students each. The teams which won the competitions are as follows:
MUtual 2020 ended on a high and positive note, leading in to the commencement of online classes for the Semester from 5th October 2020!