SPIE Maria J. Yzuel Educator Award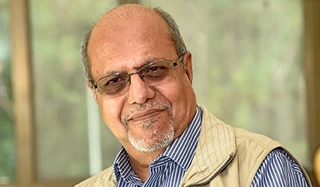 The SPIE Maria J. Yzuel Educator Award is presented to recognise outstanding contributions to optics education by an SPIE instructor or an educator in the field.
Prof. Bishnu Pal, Dean Academics, Mahindra University, is the 2021 SPIE Maria J. Yzuel Educator Award winner in recognition of his "four decades of sustained contributions in education, outreach, research, technical program committees of global flagship conferences, and editing of four popular publications in guided wave optics and photonics.
SPIE Fellow Bishnu Pal has made multi-dimensional contributions to the education and dissemination of optics and photonics-related knowledge and development. Deeply involved in guided wave optics and photonics from the start, Pal played a crucial role in establishing and nurturing the growth of the interdisciplinary Master of Technology program in optoelectronics and optical communication, as well as a fibre optics laboratory at the Indian Institute of Technology (IIT) in Delhi in the early 1980s. Today, its alumni hold leadership positions across academia and with industry giants such as Facebook, Cisco, NASA, OFS, Infinera, Velodyne Lidar, India's Tejas Networks, Tata Consultancy Services' Innovation Laboratories, and Sterlite Technologies.