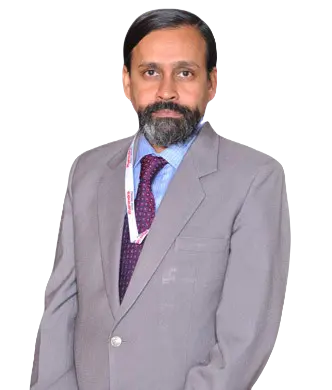 Abhijit Bhattacharyya
Abhijit.Bhattacharyya@mahindrauniversity.edu.in
Abhijit Bhattacharyya is an Associate Professor with Mahindra University in the Mechanical Engineering department. His research primarily focuses on gaining a better understanding of machining processes, through modeling and experimental validation, in applications such as milling, high speed machining, and micromachining. He also explores the propagation of input parameter uncertainties through mathematical model describing physical processes.
Ph.D., University of Florida, 2008
B. Tech. Mechanical Engineering, IIT Kanpur, 1984
He also has two decades of industrial experience which includes a stint in Hoerbiger Corporation of America, Florida.
He taught Manufacturing Engineering to the senior level Mechanical and Aerospace Engineering undergraduates at the University of Florida in the Fall of 2006 and the Fall of 2007.
International journal publications
2021
2020
2010
2006
2004
International conference papers/presentations
2005
Mann, B.P., Zapata, R.E., Bhattacharyya, A., Schueller, J.K., "Application of empirical Floquet theory and proper orthogonal decomposition to milling time series," Proceedings of the 5th Euromech Nonlinear Dynamics Conference, 2005, Eindhoven, The Netherlands
Schueller, J.K., Bhattacharyya, A., Payne, S.W.T., "An experimental study of tool wear in miniature end milling of Ti6Al4V," Proc. of the Intnl. Titanium Association 23rd Annual Conference & Exhibition, Orlando, FL, October 200
Modeling of the peripheral milling process.
Propagation of input parameter uncertainty through mathematical models of physical processes.
Impact testing for vibration characteristics to examine the structural dynamics of machine tools.
Experimental study of tool wear in miniature end milling of a titanium alloy.
High productivity machining of titanium alloys.
Tribology of new titanium alloys.