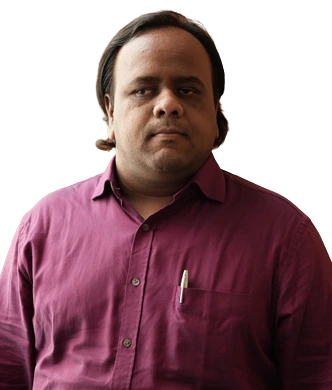 Ankesh Shreyansh
ankesh.shreyansh@mahindrauniversity.edu.in
Ankesh Shreyansh is an Assistant Professor of Law at the School of Law, Mahindra University. He is pursuing a PhD from National Law University, Delhi. Before this, he was a guest lecturer at Campus Law Centre, Faculty of Law, Delhi University and a member of the Bihar Bar Council. His areas of interest are Jurisprudence, Criminal Laws, Criminology, Family Laws, Legal Research Methodology and other areas in public laws.
2016
He has completed his B.A. LLB (Hons.) from West Bengal National University of Juridical Sciences, Kolkata (WBNUJS) after which he obtained his LLM specializing in Public Laws and Legal Theory from NALSAR University of Law, Hyderabad. He qualified his UGC-NET in 2016 and is currently pursuing his PhD from National Law University, Delhi.
He has worked as a Guest Lecturer at Campus Law Centre, Faculty of Law, Delhi University where he taught Jurisprudence, Legal Methods, Indian Legal System and Basic Theory of Law. He has also assisted several senior advocates in matters pertaining to constitutional and criminal laws, particularly dealing with distribution of legislative powers, contempt proceedings, illegal occupation of property, bail and anticipatory bail provisions, breach of contract provisions, dowry deaths, criminal conspiracy, adultery and family law provisions for conjugal rights.
2020
"The Judgment at Nuremberg: A Legal and Moral Dilemma", Vol. 6 Issue 4 INTERNATIONAL JOURNAL OF SOCIO LEGAL RESEARCH, at pg. 244 (October 2020).
2014
"Whether there should be a Fundamental Right to Work in India", Vol. I LABOUR LAW JOURNAL, at pg. 17 (February 2014).
2013
"Cross Border Sex Trafficking between Indian and Bangladesh: The Largest Illegal Industry in India', Vol. I ASIAN JOURNAL OF LEGAL STUDIES, at pg. 24 (November 2013).
He is currently researching on the emergence and rapid evolution of social media as the new public sphere and how has it made an impact upon India's legal and social framework in recent years.