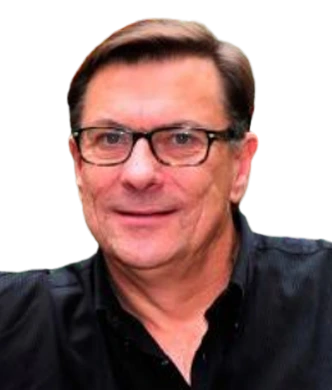 Anton Musgrave
Visiting Faculty, Centre for Executive Education
Anton Musgrave is a visiting faculty in Executive Education, at Mahindra University. He is a futurist, business strategist, keynote speaker, and businessman, who engages with clients around the world across industries in strategic conversations about their future. He is a Senior Partner with FutureWorld, which he joined in 1991.
His passion is to engage senior executives in challenging debates about the many forces, technologies and market dynamics driving future business success. Participants in Anton's sessions are fuelled with new, exciting, action-shifting insights.
Anton drives the FutureWorld process of strategic thinking from the future back to the present, turning traditional strategy on its head. He shares an insightful understanding of the drivers of long-term business success, shifting business models, and what it takes to stay ahead of the market. He is an inspiring, spirited communicator and a globally acclaimed speaker and facilitator at corporate events and strategic initiatives. He regularly teaches in Executive Programmes at the London Business School, Duke CE, Oxford University's Said Business School, and the Indian School of Business.
Anton regularly advises businesses globally on strategic thinking and future innovation imperatives to drive growth and sustainable success. He has undertaken major strategy projects for clients across a wide range of sectors. He has an insightful understanding of a wide range of industries. His work relates to helping executives understand the future (to gain the value of perfect hindsight of the future!). He does this by developing key themes on a regular basis and by engaging in strategic conversations on key drivers of the future. His real practical experience is fused with his passion for understanding the future and its key drivers. His sessions are thus infused with very real personal experiences. His process has worked across a very wide range of industries