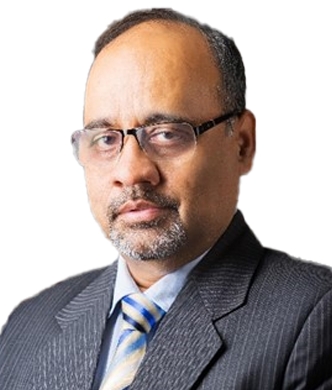 Dr. Debopam Chakrabarti
Professor
debopam.chakrabarti@mahindrauniversity.edu.in
Debopam is a practice professor in the School of Management. He has more than 38 years of Industry experience and worked with multiple top business schools as visiting faculty in the area of Supply Chain and business analytics.
Debopam has previously worked with Deloitte and worked with multiple global giants to work on their Supply Chain and Operation transformation and he is a known name in Supply Chain Consulting area. He was also leading the Global Consulting and Advisory business to build the global strategy for the firm
He also worked with Mukand , a big name in machine building and steel,  in the areas of Product Design, manufacturing, inventory and process planning and one of the pioneers of computerization in 80's for product design and manufacturing.
He is passionate about developing future leaders and worked as guest faculty in multiple esteemed business schools with great recall value from the colleges. His Industry and Society focused teaching approach has received applauses from the student communities and he continues to mentor them on a regular basis.
2019
PhD in Management from University of Mysore
2013
MBA in Supply Chain from Sikkim Manipal University
1984
Bachelor's Degree in Mechanical Engineering from Jadavpur University, Kolkata
November 2002 to May 2023
Deloitte, Hyderabad as Director
June 1988 – October 2002
Mukund Ltd., Mumbai as Senior Manager
September 1986- May 1988
Garlick Engineering, Mumbai as Dy. Superintendent (Design)
June 1984- September 1986
Hoist-O-Mech Limited , Mumbai as Design Engineer
Publications
Comparative analysis of different distribution channels with regard to price of select vegetables – Journal of Supply chain management (ISSN: 2277-1387)
Factor analysis of an Instrument to measure the vegetable supply chain efficiency- International Journal of Agriculture and Environment research (ISSN: 2455-6939)
Factors influencing the selection of distribution channels in vegetable supply chain- Sumedha Journal of Management (ISSN:2277-6753)
Analysis of Efficiency of Different Distribution Channels for Select Vegetables – An Analytical Study of Telangana Region- International Journal of Supply Chain Management ( ISSN: 2050-7399 (Online), 2051-3771 (Print))
He was awarded PhD for his research topic " Supply Chain efficiency of Different Distribution channels for Vegetables- A study of Select regions in Telangana."