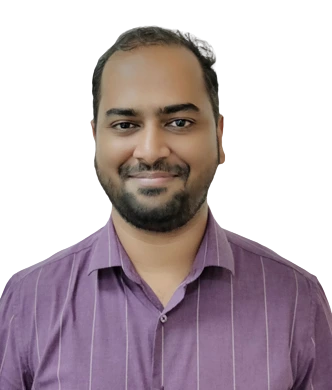 Mohammed Imtiaz Quadri
imtiaz.mohammed@mahindrauniversity.edu.in
Dr. Imtiaz Quadri is a doctorate in Political Science whose research studies the rise of populist politics in India, with a focus on the separate statehood movement in Telangana. He received his PhD from the Centre for Political Studies, JNU, following which he has worked as an Assistant Professor with the Delhi University, and as Assistant Editor of the Economic and Political Weekly. Besides academic publications, he has had the opportunity to present his research at various international conferences, and has written for dailies in current social and political issues. He is currently working on a proposal for an alternative approach to the study of the Deccan's history from the perspective of contested memories of the region.
2019
Ph.D, Political Science, Jawaharlal Nehru University, New Delhi (2019)
2012-14
M.Phil, Centre for Political Studies, JNU, New Delhi (2012-14)
2010-12
M.A., Centre for Political Studies, JNU, New Delhi (2010-12)
2021-22
Assistant Professor of Political Science, GITAM Deemed University (2021-22)
2021
Assistant Editor of Economic and Political Weekly (2021)
2021
Beyond Telangana Sentiment: Reimagining Region and Culture in a new state, Economic and Political Weekly,2021.
2019
Changing role of 'Clientelist' and 'Programmatic' linkages in Ethnic Party Support: Bahujan Samaj Party in Uttar Pradesh, in the International Journal of Research in Social Sciences, 2019.
Book Chapters
2022
Beyond Cooperative Federalism: Telangana government policy response to COVID-19, Mahatma Gandhi National University, Kottayam, 2022
2021
Revisiting the Bahujan Samaj Party's Transformative Politics: Leadership, Ideology and the Democratic Process, Authors Press, 2021
Newspaper Article
2018
New state, old politics: How far can welfare populism take KCR in Telangana? Published by the DailyO, 14 December, 2018.
My Ph.D. thesis titled 'Populism and the Promise of Representation,' attempts a new approach to theorization of representative democracy in India's states, where ideological distinction along the Left-Right spectrum does not explain political competition. Specifically, my thesis critically studies the invocations of 'people' and popular politics during the separate statehood movement in Telangana, 2000-2014. The return of patronage culture in Telangana calls for a re-examination of democratic claims made on behalf of "Telangana's cultural turn." This turn to the centrality of sentiment, emotion in political mobilisation sought to break culture's links with the Telugu language and its dominant caste speakers and resituate it as an expression of the region's democratic demands. Cultural resources of marginalized groups, such as dialect, songs and performances were deemed "authentic" sites of regional identity even as these were drawn in support of the political parties between 2001 and 2014. Post-separation marginalised groups are unable to reclaim these cultural resources to further their demands of political representation, as political culture is now mediated by institutions of a postcolonial state and welfare–patronage policies. The move towards a common ethical and moral standard requires overcoming the restricted logic of politics of representation.