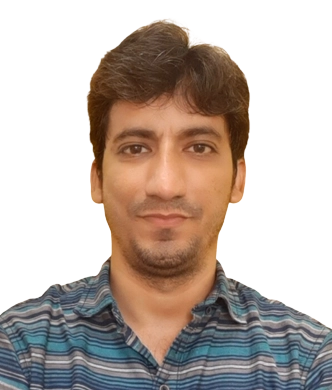 Ismail Akbani
Assistant Professor
ismail.akbani@mahindrauniversity.edu.in
A staunch advocate of design thinking in all walks of life, and coming from a business background, Prof. Ismail Akbani is passionate about promoting the spirit of entrepreneurship and innovation among the youth. With over 13 years of professional experience, he has actively engaged with the startup ecosystem for over a decade. He has received multiple grants from the Govt. of India for entrepreneurship promotion initiatives.
He has had the honor of delivering keynote talks/workshops and being a jury member at prestigious organizations such as IIT Bombay, IIT Kharagpur, Rotary Club, AICTE, AWS Community, Hongkong Startup Fest, Wadhwani Entrepreneurship Network, IIT Goa, and the Ministry of Education's Innovation Cell, among others. Ismail has designed and delivered mentoring, training, and consulting interventions for corporate innovation centers, startups, as well as academic institutes and he also serves as a mentor at a few incubators across the country.
PhD
PhD – Business Model Innovation for Khadi Enterprises Using Design Thinking (Pursuing), Indian Institute of Technology, Delhi
M.Tech
M.Tech. (CAD-CAM), Visvesvaraya National Institute of Technology, Nagpur
MBA
MBA (Business Analytics), Institute for Management Technology, Ghaziabad
BE
BE (Mechanical Engg.), North Maharashtra University
Diploma
Diploma in Entrepreneurship, Entrepreneurship Development Institute of India, Ahmedabad
Accredited Master Trainer
Accredited Master Trainer – Entrepreneurship Development, NIESBUD, Ministry of Skill Dev. & Entrepreneurship, Govt. of India
Certified Six Sigma Black Belt
Certified Six Sigma Black Belt, MSME Tech. Dev. Centre, Agra
Master Certificate
Master Certificate in CAD/CAM/CAE, Central Institute of Tool Design, Hyderabad
Design Thinking Master Practitioner
Design Thinking Master Practitioner, Society of Design Thinking Professionals, UK
Certified Entrepreneurship Trainer
Certified Entrepreneurship Trainer, EDII Ahmedabad
Certified Neurolinguistic
Certified Neurolinguistic Programming Master Practitioner
Prof. Ismail started his career as a product design engineer and later shifted to academics at Symbiosis, Pune in 2011. He was the Head – Innovation & Linkages at Symbiosis Technology Business Incubator (SCEI) where he has worked closely with over hundred startups. He established and headed the Entrepreneurship Promotion & Innovation Cell [EPIC] at Symbiosis Institute of Technology (2013-2022) and guided the team to win accolades as Best Entrepreneurship Cell at national level including awards from IIT Bombay and National Entrepreneurship Network. Ismail has also been associated as a consultant with National Entrepreneurship Network.
Publications
International Journals: 04 International Conferences: 04
Areas of Research Interest:
Business Model Innovation
Impact of Business Incubators
Design Thinking Applications for Artisanal Sector
Storytelling in Innovation
Entrepreneurial Leadership