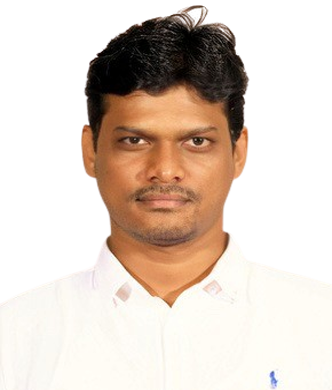 Mukesh Narmetta
Assistant Professor
mukesh.narmetta@mahindrauniversity.edu.in
Dr. Mukesh Narmetta is an Assistant Professor in the Management Information Systems area at Mahindra University, School of Management (SoM). His research interests include enterprise systems implementation (multi-level analysis) and business process change, digitally enabled sharing economy (BoP) models, and technology-enabled remote (hybrid work). His focus of research work is to understand the impact of technology on society in general and business organizations in particular through a socio-technical perspective.
Before joining SoM, Mahindra University after finishing his doctoral degree, Mukesh worked with Tata Consultancy Services as a developer, production support executive, scrum master and business analyst.
Besides academia, Dr. Mukesh takes an interest in painting and photography. He is a numismatist too.
PhD in Management (Information Systems), Indian Institute of Management Kozhikode, India.
Dissertation Title: Enterprise systems implementation, individual performance, and continuance usage
intentions: A multi-level investigation
Committee: Prof. Satish Krishnan (Advisor), Prof. Vidushi Pandey (member), Prof. Keyoor Purani (member)
Bachelor of Technology (B.Tech.) in Electronics and Communication Engineering from Mahatma Gandhi Institute of
Technology (JNTU affiliated)
Business Analyst for client PwC, Tata Consultancy Services.
Scrum Master for an internal Application, Tata Consultancy Services.
Business Analyst for an internal Application, Tata Consultancy Services.
Developer (PL/SQL) & Production Support Engineer, Tata Consultancy Services.
Journal article(s)
2021
Puram, P., Gurumurthy, A., Narmetta, M. and Mor, R.S. (2021), Last-mile challenges in on-demand food delivery during COVID-19: understanding the riders' perspective using a grounded theory approach. The International Journal of Logistics Management [ABDC: A]
Accepted
Narmetta, M. and Krishnan, S. Enterprise systems implementation and their impact on employee job outcomes: a review of the literature, synthesis, and framework. Scandinavian Journal of Information Systems [ABDC: A]
2020
Narmetta M., Krishnan S. (2020), Competitiveness, Change Readiness, and ICT Development: An Empirical Investigation of TOE Framework for Poverty Alleviation. In: Sharma S.K., Dwivedi Y.K., Metri B., Rana N.P. (eds) Re-imagining Diffusion and Adoption of Information Technology and Systems: A Continuing Conversation. TDIT 2020. IFIP Advances in Information and Communication Technology, vol 618. Springer, Cham.
2019
Narmetta, M., & Pillai, R. R., (2019), Ethical issues in Emerging Information Communication Technologies – A Review of Literature, 7th PAN-IIM World Management Conference, IIM Rohtak (12-14 Dec)
Book Chapter(s)
2020
Bhattacharyya, J., Krishna, B., Narmetta, M., Roy, O., & Kundu, S. (2020). Modeling and Prediction of Zone of Critical Concern: A Solid Waste Management Case of a Higher Education Institute in India Using Probit Regression. In Waste Management Techniques for Improved Environmental and Public Health: Emerging Research and Opportunities (pp. 80-103). IGI Global.
Enterprise Systems (ESs) Implementation (Multilevel analysis)
Technology and Hybrid (remote) work interconnectedness
Digitally enabled Sharing Economy Models