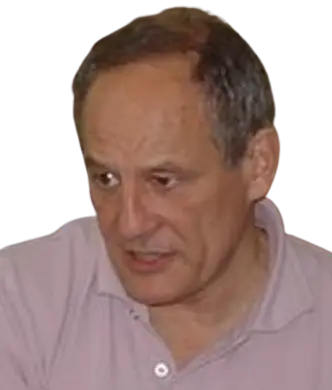 Olivier Tabatoni
Visiting Faculty, Centre for Executive Education
Olivier Tabatoni is a Professor of Finance at IAE Aix-en-Provence, France. He is an Associate Fellow from the Saïd Business School, Oxford University, U.K and adjunct Professor at HEC Paris, France. He was Visiting Professor at the Kellogg Graduate School of Management, Northwestern University and at the Haas Business School, University of California, Berkeley.
He has also taught in leading universities and business schools from Europe to the Far East; he regularly teaches in Bangkok, Beijing, Hong-Kong, Hyderabad and Shanghai. He has won awards for excellence in the classroom on numerous occasions. He also received the Kellogg-WHU Executive MBA Best Teacher Award.
Olivier Tabatoni holds a Doctorate in Analysis and Economic Calculus from the University of Aix-Marseille. He received his Master in Finance and his Ph.D. in Finance and Quantitative Analysis from New York University's Stern School of Management. He is a fellow from the Ford Foundation.
His current research interests are with Profitable Growth, Real Options, Value Creation, Strategic Flexibility and Change management. More generally it focuses on the interactions between Strategy, Finance and Leadership.
Professor Tabatoni has also been involved in designing and teaching executive programs for large multinational organizations all over the world. Some of his most recent clients include: Air France-KLM, AlcatelLucent, Atos, BASF, Bharti Infratel, BP, Bouygues, Eurocopter, Ericsson, Gammon India, Holcim, ING Bank, Infotech Entreprises, MAN AG, MBDA, Mondadori, Nokia-Siemens Networks, Publicis, QTEL, Schneider Electric, SKF, ST Microelectronics, Total, Thales, ThyssenKrupp, UHDE, Volvo Trucks.
For Executive Education Programmes, he has designed many Business game simulations which focus on Value Creation in manufacturing industries, service industries and the luxury industry