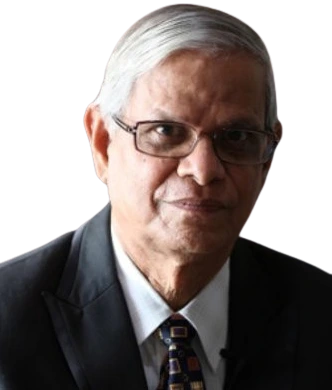 Vishnuprasad Nagadevara
Visiting Faculty Executive MBA
Professor V Nagadevara was honoured by the Project Management Institute (PMI) at the award ceremony held on December 9, 2011 at the Research and Academic Conference 2011 organized by PMI and hosted at NICMAR, Pune. Dr Nagadevara received the PMI Distinguished Scholar Award for his noteworthy contribution to project management education training, research and consultancy.
Project Management Institute, as the world's leading professional membership organization for project managers, shares knowledge with more than 500,000 members and credential holders in over 185 countries. Since 1969, PMI has impacted more than one million practitioners, businesses, governments, students and training organizations. Today, PMI's products and services range from world-class standards for project, program and portfolio management to five professional credentials, including the gold standard Project Management Professional (PMP®). PMI's exclusive Global Corporate Council and European Corporate Networking Group engage large multinationals and government organizations in endorsing the value of project management. The only project management association with an established academic research program, PMI has invested more than US$14 million in support of dozens of research projects since 1997.
Dr Vishnuprasad Nagadevara is a faculty member of the Quantitative Methods & Information Systems area at IIMB. He joined IIMB in 1976. He is a graduate from Agriculture College, Bapatla. He did his Post Graduation at GB Pant University of Agriculture and Technology and obtained his Doctorate from Iowa State University, USA, in Economics and Operations Research. He also worked at Iowa State University. His current interests are Data Mining techniques and applications; application of Operations Research Techniques, Project Management, Project Evaluation and Information Technology Applications.
Dr Nagadevara has carried out many research and consultancy projects for various organizations such as UNDP, NABARD, Government of India, Central Silk Board, Government of Karnataka, Karnataka Housing Board, NCDC, WIPRO, PSC, POWERGRID, ETA (UAE), Wise Scope Technologies (UAE) etc.
Dr. Nagadevara has published a number of articles in India and abroad on Data Mining, Application of Statistical Methods and Operations Research Techniques. He also participated and presented papers in national and international conferences. He was a Volume Editor for the book "Operations Research Methods for Agricultural Decisions", published by Iowa State University Press.