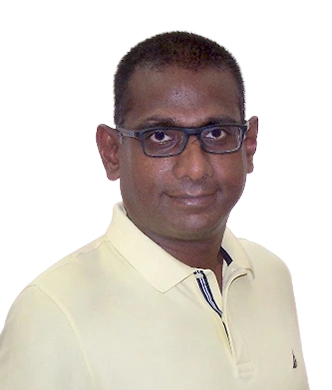 Raj Katari is a seasoned business professional with a career spanning 20+ years working in MNCs and startups across India, United States and Asia Pacific. He is deeply passionate about leveraging digital technologies combined with unique business ideas that can positively transform our collective future.
Presently, Raj Katari is a Senior Director for large enterprise sales at C2FO (the largest working capital B2B market in the world). Prior to that, he has spent 12+ years at Microsoft which shaped most of his career and was instrumental in giving him diverse experiences & rich learnings. At Microsoft, he held various roles spanning across Sales (into Small & Mid-Market segment in India & Enterprise segment across Asia), Business Operations and Strategic Sales enablement (for Asia Pacific & Japan markets).
Prior to Microsoft, he was a Chief Information Officer at Nagarjuna Fertilizers & Chemicals Ltd (digitally enabling the entire value chain of manufacturing, distribution & sales) and as a Risk Manager at GE Capital (in their private label credit card business).
Across the different roles he held, he was focused on empowering businesses to transform by leveraging a combination of digital technologies, creating win-win equations, leading with a culture of collaboration and a customer-first mindset.
His areas of expertise/specialty include,
Sales strategy, planning & execution across all B2B segments.
Strategic GTM enablement of complex Programs & Products.
End-to-end management of all things quote-to-cash business/sales operations.
Geo specific strategies for Asia Pacific markets.
Build quality talent and organization capabilities that can help us walk into the future.
Raj Katari holds a Bachelors degree in Commerce (Finance & Accounting) from Osmania University and has a diploma in Computer Applications from National Institute of Information Technology.