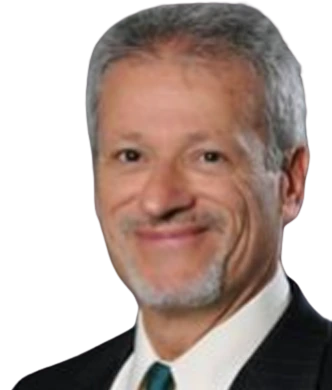 Richard Kolsky (Rick)
Visiting Faculty, Centre for Executive Education
Dr. Kolsky is a faculty at Northwestern University's Kellogg School of Management, where he teaches in and is Academic Director for a number of Executive Education Programmes.
Kolsky has spent the past twenty-eight years helping clients take marketing to the bottom line. Since receiving his Ph.D. in Economics from Yale University, Dr. Kolsky's clients have used action-learning to convert many of today's fads–such as strategy innovation, market-focus, channel management, brand synergy, value-pricing, e-transformation, and relationship selling–from simple buzzwords to bottom-line reality in markets as diverse as accounting, infant formula, life insurance, cream cheese, hip-hop, and earth moving equipment. Among Rick's clients are AAA, Aetna, Allstate, American Express, Aon, BAE Systems, BP, Bristol Myers, Caterpillar, Cemex, CIGNA, Ernst & Young, Genentech, Griffin Communications, Hartford, Heller Ehrman, IBM, ICICI, ING, International Paper, J&J, Jefferson Pilot, Jefferson Wells, Kraft, Lincoln Financial, Marsh, MassMutual, MasterCard, McGuire Woods, Motorola, National Australia Bank, O'Melveney and Meyers, Philips, Prudential, Qualcomm, Roche, Time Warner, Selective Insurance, and Smuckers.
In addition to his consulting engagements, he has published numerous articles and been keynote speaker for conferences on a range of subjects, including "Convergence of Media, Entertainment and Advertising," "Break the Rules to Compete for the Future," "Collective Corporate Social Solutions," "Making Mergers Work," "Distribution: From Landmine to Competitive Advantage," "Tossing Out the Pink Slips," and "Integrating Marketing and the Web."
Prior to starting Kolsky & Co., Rick worked in the White House, was a consulting partner for Strategos, The MAC Group and KPMG Peat Marwick, and taught economics and consulted at Yale. Dr. Kolsky holds a Ph.D. from Yale in Economics and a BA-MA in Engineering and Economics from Brown.