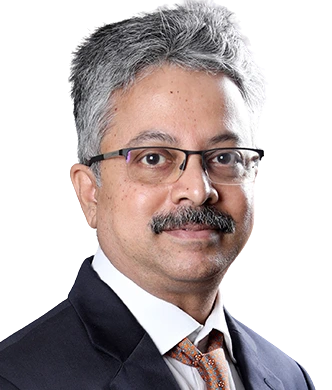 Srikanth Meenakshi is a co-founder of PrimeInvestor.in, a unique subscription-based, research-as-as-service platform serving retail investors in India. Prior to founding PrimeInvestor, he was a co-founder and COO of FundsIndia, the leading investment services platform in the country – managing Rs 6500 crores of assets from 2.5 lakh investing customers from across India.
Srikanth started his career as a software engineer with IBM Global Services in USA. After working with them for a span of five years, he moved on to work for a start-up online brokerage platform – FOLIOfn, as a system architect. Here, Srikanth contributed immensely towards several innovative concepts in the personal finance industry like basket trading, fractional ownership and personal folios. Later, he moved on to work with Fannie Mae, a Fortune 500 company, where he specialized in the securitization and capital markets divisions. In 2008, he returned to India to establish FundsIndia.
Srikanth received his Masters degree in Computer Science from the Oregon Graduate Institute in Portland, Oregon.
He is known for his out-of-the-box approach to business, good financial acumen and customer-centric business philosophies.