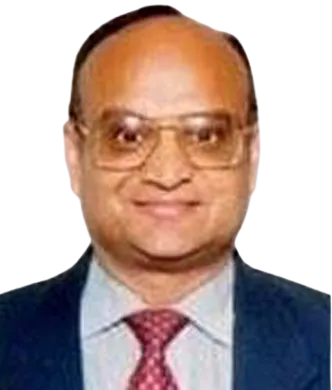 Surendra Mansinghka
Visiting Faculty, Centre for Executive Education
Prof. Surender Mansinghka, is a visiting faculty in Executive Education, at Mahindra University. He is an adjunct faculty member at the University of California, Irvine. Prior to this he was on the faculty of the Hong Kong University of Science and Technology (2001-2004). He was a faculty member at the University of California, Riverside (1971-75) and the San Francisco State University (1975-200). In addition, he was a visiting faculty at the University of California, Berkeley and Davis, Santa Clara University, the China European International Business School, Shanghai and the Indian School of Business, Hyderabad.
He has served on the Board of several no-profit institutions including San Francisco State University Foundation (1992-96), the Cal State Credit Union (1998-99), the Security Analysts of San Francisco (1998-2000) and the Hong Kong Society of Financial Analysts (2001).
Professor Mansinghka's research interests focus on venture capital corporate governance and insiders' trading. He has published several articles in various journals including Journal of Finance. In addition, he has written several chapters for a textbook on corporate finance for Chinese students under a special project funded by San Francisco State University.
Professor Mansinghka has extensive experience spanning over thirty five years in teaching in various executive programs including the joint EMBA program offered by Kellogg and HKUST (2001-2004). Additionally, he has offered custom-designed finance and investment courses for executives in the United States, China, India and France including Bank of China and Morgan Stanley.
In India, he has taught in executive programmes for Aditya Birla Group, Bharti Airtel, BPCL, TVS Group, ONGC, Indian Railways, Vodafone, Hayleys (Sri Lanka), AREVA T&D (Europe) among others.
He has received several prestigious awards. He was awarded the Excellence in Teaching Innovation prize at HKUST in 2001, Dean's special recognition for excellence in teaching at HKUST in 2002 and the Best Paper Award in a finance conference in Hong Kong in 1991.
He received MS and PhD degrees from the University of California, Los Angeles (1971) and an MBA from the Indian Institute of Management, Calcutta (1966). He was awarded Chartered Financial Analyst (CFA) certificate in 1992.