| | |
| --- | --- |
| Programme Duration | 2 Days |
| Programme Dates | 10-11 August, 2023 |
| Programme Mode | In-Campus |
| Programme FEE | 40,000/- Plus GST per Participant |
Our Expert
Faculty Member
Rajeshwar is a visiting faculty in Executive Education at Mahindra University. He is currently the Dean of Academy of Applied Emotional Intelligence (AAEI) an organization that drives transformational learning and is based out of Mumbai (India). He has also been a visiting faculty in Executive Education at ISB, KAIST, LBSNAA, SVPNPA, NAIR, IIPA, NISA. Rajeshwar has over 28 years of industry and consulting experience.
He has consulted for business houses in India, South East Asia, and the USA. He has taught over 48,000 executives across Government, Public Sector, Private Sector. Participants in his programmes included executives from ESADE Business School, EADA, Spain, ESTM, Germany and RSM, Erasmus University. He also taught at School of Finance and Management, Oxford Brooks University, UK, Thunderbird, USA and SKOLKOVO Moscow Institute of Management, Russia
Learn More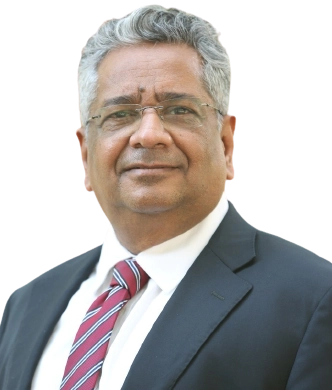 Currently, the following certificate programmes are being offered, with more to be launched in the coming months. Our programmes span across multiple disciplines of management, engineering and law.