Why Artificial Intelligence Programme is a Boon to the Students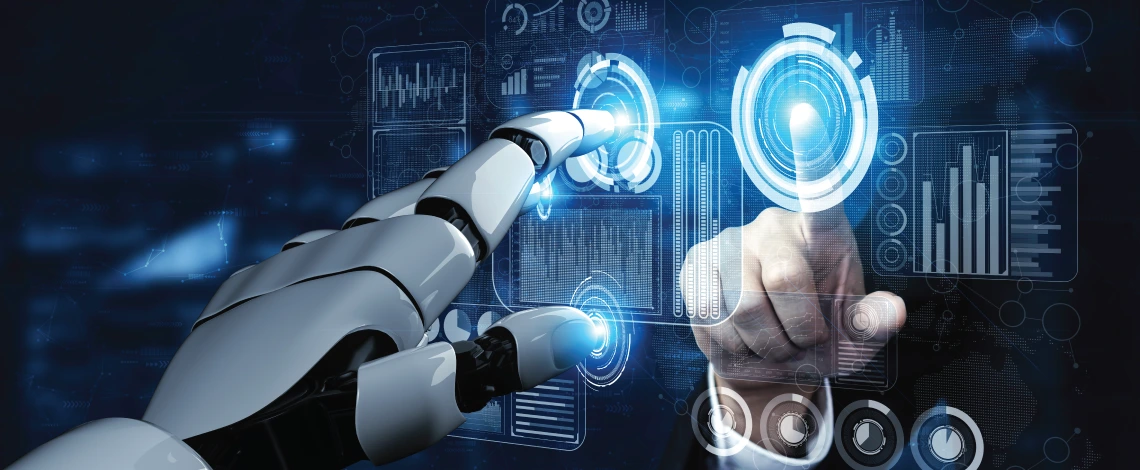 Automation, Artificial Intelligence and Machine Learning have taken over the world and are being utilised for creating intelligent systems. As a result, these significantly trending technologies have gained pace in the market. B.Tech in Artificial Intelligence is a top-rated program and has significant utilisation. Artificial Intelligence computer programs encapsulate an overall understanding of key machine learning algorithms and popular methods that enable aspirants to get into Machine Learning and automation and be one step ahead in decision making.
B.Tech Artificial Intelligence is a four-year undergraduate degree program in the Computer Science department. The B.Tech Artificial Intelligence syllabus incorporates science and engineering concepts that expand the knowledge to develop computer machines capable of performing the tasks that require human intelligence, like perception, decision-making process, speech recognition, and interpretation between languages.
An Artificial Intelligence program focuses on teaching a machine to resolve problems using complex systems humans use to solve their problems. The B.Tech Artificial Intelligence syllabus allows students to study languages machines or computers understand. Humans can interact with them to make the device perform designated tasks. The primary machine languages taught to the artificial intelligence science programme aspirant include Python, R studio, Auto ML, Tensor Flow, Keras, JAVA, etc.
What do you learn in Artificial Intelligence Program?
Fundamentally, B.Tech Artificial intelligence revolves around the programming of machines and allows the students to communicate with the machine in the machine's language. Thus in the program, the individuals learn these specific computer languages, which can help customise the function of devices. Furthermore, the artificial intelligence computer programme also expands knowledge representation, reasoning methods and probabilistic models.
In Addition, The B. Tech Artificial Intelligence syllabus offers the study of artificial intelligence and familiarises students with more complex aspects of the related area. For instance, the course teaches the aspirants about deep learning, augmented reality, human-computer interaction, the functioning of the internet, robotics, etc.
The career scope after B.Tech in Artificial Intelligence
Big Data Engineer
A Big Data Engineer is not directly associated with developing artificial intelligence but is involved in data collection, processing and storage for future activities. In addition, prominent data engineers are essential in developing machine learning processes.
Business Intelligence Developer
A business intelligence developer's role is to crunch gigantic chunks of data, carefully analyse them, understand the business trends, and focus on escalating its profits. Therefore, a business intelligence developer should possess vital skills to understand the operations within the organisation, identify the issues, and bring out profit-making solutions. Moreover, from designing and maintaining data for cloud-based platforms to optimising processes, they oversee the entire workflow of an organisation.
Data Scientists
A data scientist has a few responsibilities, including collecting, analysing, and interpreting data and insights to provide the organisation with efficient solutions. In addition, they implement regression, predictive analytics and other insight generation techniques to make future predictions and tackle business-related concerns.
Machine Learning Engineer
A machine learning engineer's primary role is to build, evaluate, test, and enhance self-running software that supports machine learning programs. In addition, these professions are expected to acquire software, statistics, natural language processing, applied mathematics and practical knowledge of tools. It is one of the most in-demand job roles for B.Tech Artificial Intelligence graduates.
AI Data Analyst
AI Data Analysts manage data mining, data cleaning, and data interpretation activities. Their primary role is to filter or discard unwanted data and make space for the desired data within a system.
In this current era, the artificial intelligence program is one of the fastest-growing graduation programs in the technology sector. The scope of artificial intelligence has diversified into an extensive range of industries, including healthcare, transport, security, etc. Today, AI has vastly become an essential part of everyone's life to carry out our daily activities; from starting our day to night, we unknowingly or knowing use AI. Additionally, the demand for skilled artificial intelligence professionals is neverending with an enormous evolution in various industries. However, according to a report by World Economic Forum, "After the hard-hit of COVID-19, it is believed that AI and Automation will lead the way to the creation of 97 million new jobs by 2025." Hence, the current landscape has opened up massive job prospects in the global job market.
Moreover, it is always an optimal decision to pursue such promising courses from a renowned university like Mahindra University, Hyderabad, to achieve a lucrative career path. The University's vision is to create exceptional AI engineers who will transform the world through their creative AI solutions aiming at complex inputs, including vision, language and massive databases.