Signs that Epitomize the Immense Scope of Mechanical Engineering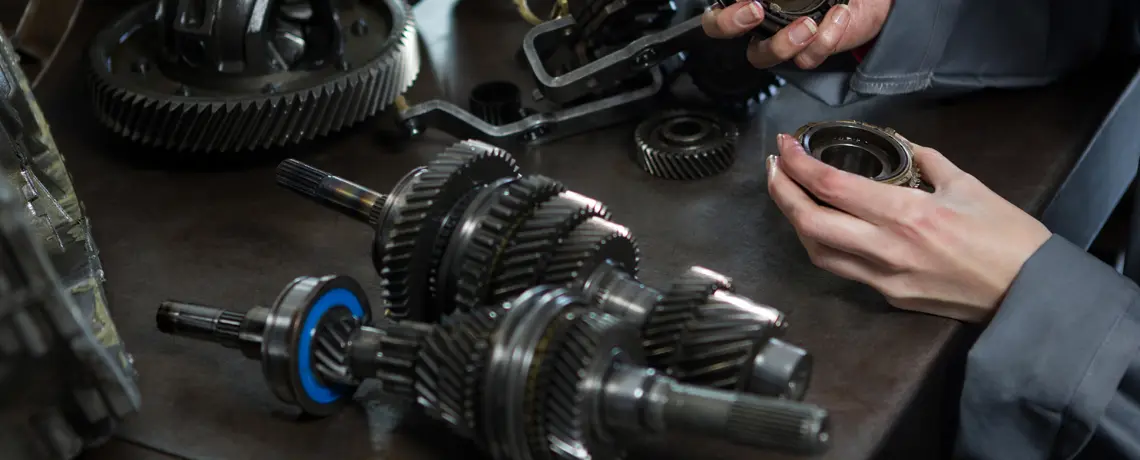 Let's decode the course further
The B.Tech in Mechanical Engineering is designed to shape mechanical engineers with emerging technologies and rapidly changing industries. It is a four-year undergraduate programme that deals with the construction, development, and design of various machinery and devices. One can take admission in this course by clearing these entrance exams like; JEE Mains and JEE Advance.
The future of Mechanical Engineers: It's bright and unstoppable
The scope of Mechanical Engineering is vast in this modern machine-equipped generation. Today, human beings are dependent entirely on machinery and devices for even the most minor work. Therefore the need for Mechanical Engineers is emerging in the industry.
Mechanical Engineers have high demands in manufacturing, industrial sites, Health Care sectors, and Automobile Vehicles. Moreover, also in extensive infrastructure works like dams and aircraft. These areas cannot function without mechanical engineers, as all the work here has a high machinery usage.
Which University should one be choosing for a promising career?
There are numerous excellent and renowned mechanical engineering colleges in Hyderabad, among which Mahindra University can be an outstanding option for Mechanical Engineers.
Mahindra University is an initiative of the technical giant known as Tech Mahindra or the Mahindra & Mahindra group of companies in the technological world. The company tech Mahindra is always on the lookout for fresh talents as the technology industry is rapidly growing. This makes it easier for the new graduates to give their careers a kick start in the very first go.
Choosing to pursue B.Tech in Mechanical Engineering from Mahindra University will give you an edge in the global technology world. In addition, the individual will get to practise with the highly equipped machinery and devices provided by the University. Apart from this, the student will have a chance to be recruited by some of the leading tech companies like; Cognizant, Tech Mahindra, Mahindra and Mahindra, Intel, Capgemini, etc.
Mahindra University students have a history of being higher for an average CTC of INR 7.5 LPA, the highest being INR 45 LPA. In addition, it has a placement rate of 100% placements, with 55+ recruiter companies visiting the campus during placements.
Furthermore, the students of Mahindra University also get an opportunity to learn from faculties of top-rank global institutions like IIT, IIM and NLUs.
So pursuing B.Tech in Mechanical Engineering at Mahindra University can be a potential choice for students in Hyderabad.
What will be the scope of Mechanical Engineering after 4 years?
The world is getting more and more equipped with machines today, and in the coming years, more new technologies and new devices are going to be part of modern India. As some of the companies are also moving towards creating robots and high-equipped auto-mobiles, the need for managing the smooth functioning of such machines will require the help of Mechanical Engineers. As a result, the scope for mechanical engineering after four years and beyond will continue to escalate. It can also be seen that the HealthCare sector is constantly developing, and after four years, many new machines can be introduced, which gives excellent scope for Mechanical Engineers. Similarly, a range of new companies like Tesla is venturing into India, which widens the scope of ME graduates.
Therefore with every passing year, the scope of Mechanical Engineering is growing in the technological world.
Things that we know so far…
Mechanical Engineering is a vast course with extreme potential for a promising career. Therefore, deciding which college to opt for and what are benefits being provided to them can be crucial. However, if someone is looking for some of the promising potential Mechanical Engineering colleges in Hyderabad, in that case, Mahindra University can be an excellent option.