Pursue a Rewarding Career with B.Tech. in Computer Science Engineering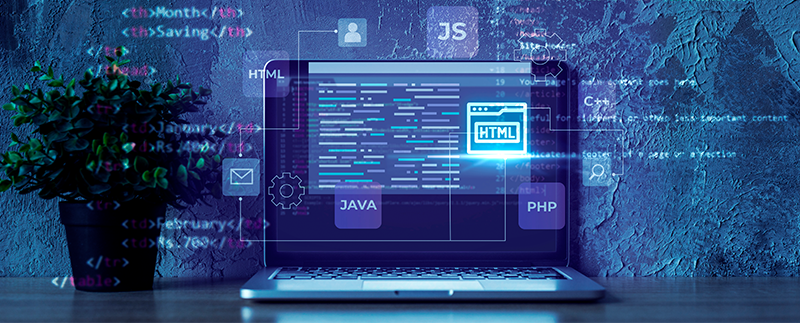 Drive Future-Readiness with B.Tech. in Computer Science Engineering
According to the All India Survey on Higher Education (AISHE) 2019-20, Computer Science and Engineering is the most popular B.Tech. programme in India, with 21.5% of all B.Tech. students enrolled in this course.
But what is a B.Tech. in Computer Science Engineering course?
B.Tech. in Computer Science Engineering is an undergraduate degree programme focusing on computer science and engineering fundamentals. The programme typically takes four years to complete and is designed to provide students with a comprehensive understanding of computer science and engineering theory and practice.
What Are the Benefits of B.Tech. CSE?
There are several benefits of pursuing a B.Tech. in Computer Science Engineering (CSE):
High demand for CSE graduates: Computer science is one of the most in-demand fields in today's job market, and top companies highly seek CSE graduates.
Lucrative career opportunities: With the increasing use of technology in almost every aspect of life, the demand for skilled computer science professionals has also risen, leading to attractive salary packages and numerous job opportunities.
Versatility in job roles: CSE graduates can work in various fields such as software development, database management, cybersecurity, artificial intelligence, machine learning, web development, and many others.
Entrepreneurial opportunities: A degree in CSE can also open up opportunities for starting a tech-based company or being part of a startup.
Continuous learning: The field of computer science is constantly evolving, and a B.Tech. in CSE provides a strong foundation for continued learning and upskilling.
Global opportunities: Computer science is a global field, and CSE graduates can work in different parts of the world, allowing them to explore new cultures and gain valuable international experience.
List of Career Options After B.Tech. CSE
Several career options are available for graduates with a B.Tech. degree in Computer Science Engineering. Here are some of the popular career paths:
Software Developer
Data Scientist
Cybersecurity Analyst
Cloud Architect
Web Developer
Artificial Intelligence (AI) Engineer
Network Administrator
Mobile Application Developer
Software Quality Assurance (SQA) Engineer
Technical Writer
With the right skills and experience, you can find a rewarding career in various industries such as technology, finance, healthcare, and more.
What is the Computer Science Engineering Syllabus?
The curriculum for a B.Tech. in Computer Science Engineering typically includes courses in programming languages, algorithms, computer networks, operating systems, database systems, computer graphics, and software engineering. Students will also usually learn about hardware design and integrating hardware and software systems.
What is the Eligibility for B Tech Computer Science?
The general eligibility criteria are as follows:
Candidates must have passed the 10+2 examination with Physics, Chemistry, and Mathematics as core subjects from a recognized board with a minimum of 50% aggregate marks.
Some colleges also require relevant engineering entrance exams like JEE Main, JEE Advanced, BITSAT, or other state-level engineering entrance exams.
B Tech in Computer Science Fees
On average, the fees for B.Tech. in Computer Science Engineering range between Rs. 1 lakh to Rs. 2.5 lakhs per annum for government and government-aided institutions. However, private institutions may charge higher fees, up to Rs. 5 lakhs per annum.
It is important to note that these fees do not include other expenses like hostel fees, mess fees, transportation charges, and other miscellaneous expenses.
Pursue All-Round Excellence in Computer Science at Mahindra University
The four-year B.Tech. CSE programme at Mahindra University is divided into eight semesters, each focusing on different aspects of computer science engineering. The curriculum includes theoretical concepts, hands-on practical training, and industry exposure.
One of the unique features of the B.Tech. CSE programme at Mahindra University is its focus on project-based learning. Students are encouraged to work on industry-oriented projects with real-world experience and exposure.
The faculty at Mahindra University Hyderabad is highly experienced and qualified, with a solid academic background and industry experience. The university also invites industry experts to deliver guest lectures, workshops, and seminars, providing students with insights into industry trends and practices.
In addition to the rigorous academic curriculum, Mahindra University Hyderabad provides ample opportunities for students to engage in extracurricular activities such as sports, cultural events, and technical clubs.
Mahindra University Hyderabad also offers excellent placement opportunities for its B.Tech. CSE graduates. The university has tie-ups with top companies in the industry, providing students with placement assistance and internship opportunities. Some of the leading recruiters of the university include Amazon, Google, Microsoft, TCS, Wipro, Infosys, and Accenture.
To Put It All Together
The Bureau of Labour Statistics also projects that employment in computer and information technology occupations will grow 11% from 2019 to 2029, much faster than the average growth rate for all fields (4%). Therefore, it's the best course to pursue. Make your learning experience even better by pursuing B.Tech. in Computer Science Engineering from Mahindra University, Hyderabad, and further enhance your personal and professional growth.