B.Tech, for those who love solving the most complex problems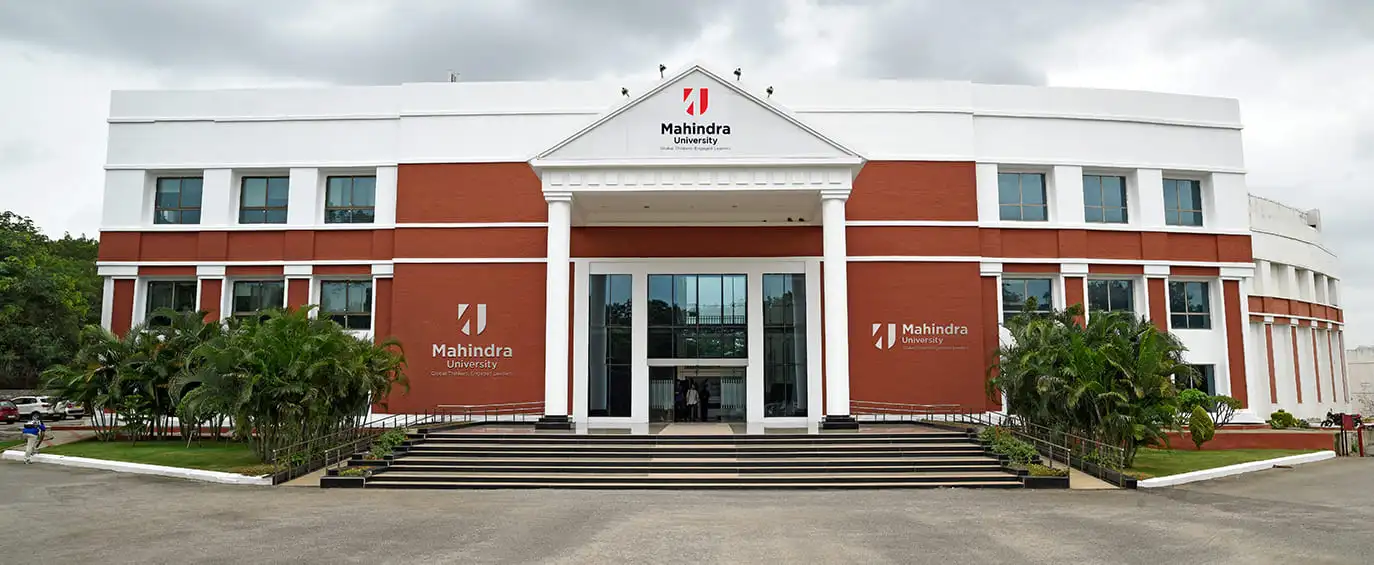 Choosing the right course to pursue is a crucial decision that everyone gets to make at some point in their lives. The choices regarding which course to pick and which university to choose often perplex a student, and with the limited amount of information they have, they end up choosing the wrong college or even course. However, choosing the right programme and specialisation is the most crucial decision of every student's life as this is the first step they take towards a lucrative career path.
Moreover, if the engineering field fascinates you and you are blessed with analytical rigour and curiosity, then look no further beyond B.Tech. Hundreds and thousands of students in India desire to pursue this course every year due to the benefits and perks it offers. However, despite numerous good B. Tech colleges in India, students tend to pursue this four-year undergraduate degree program from private institutes because they yield better results.
Since the faculty at a private college incorporates the eminent global industry leaders, graduates from renowned private universities are the most sought after professionals among the top recruiters. Moreover, the best engineering universities in India extend rewarding placements in top-tier global organisations.
What are the different specialisations being offered in this course?
Every university offers various specialisations. However, a few progressive universities ensure that all their specialisations are in sync with the industry's demands. With the ever-evolving industry today, the need for industry-based skill training and research-based courses is highly demanded. Therefore one must always look for a practical approach-based approach.
Below are some of the specialisations being offered in B.Tech (with regards to Best Engineering Colleges in Hyderabad):-
Computer Science Engineering
Electronics and Communication Engineering.
Electrical Engineering.
Mechanical Engineering.
Civil Engineering.
Information Technology.
Aeronautical Engineering.
Chemical Engineering
Although B.Tech in Computer science Engineering is a trending subject amongst students today as IT and AI highly drive the world, in this course discipline, one gets to learn everything related to computation like; programming languages, coding, program design, etc.
Furthermore, B.Tech admission 2022 is open and facilitated through various exams like JEE Main and JEE Advanced, where lakh students appear every year.
Reasons why one should pursue B.Tech from Mahindra University
Mahindra University aims at providing students with a research-based learning experience. The university partnered with the École Centrale Paris – a 180-year-old institute of eminence for its B.Tech course. It believes in transforming and making the students future-ready for the industry by providing them with industry-based internships and teaching subjects like; Humanities, Philosophy, Economics, and History to understand real-life problems more profoundly.
With state-of-the-art facilities, it also has an innovative teaching structure with world-class faculty from prominent institutions and universities around the globe, which makes it easy for the students to stand the competition of today's diverse business world.
Apart from this, the university is a flagship of the famous Mahindra and Mahindra group. Therefore if one chooses to study B. Tech from Mahindra University also has a chance to be hired by their company- Tech Mahindra, as it is always on the lookout for fresh talents. Along with this, the placement cell of MU is constantly working to bring better opportunities for its students. Some recruiting companies are; Amazon, Schlumberger, Dell, Sony Japan, IBM, Intel, Capgemini, Byju's, Cognizant, Code Nation, Axxela, Cyient, Satyam ventures, etc., with an average CTC of 7.4 LPA and the highest of 45 LPA.
A quick recap of the things we learned so far!
Choosing the right college is a very crucial part. With a little bit of research, one can decide which college to go to. As an engineering student, whether you are opting for a B.Tech in Computer Science Engineering or B.Tech in Mechanical Engineering, Placement is always the end goal of choosing a university. Moreover, Mahindra University bridges the gap between the industry and the engineers.
So if you are looking at the best colleges for B.Tech admissions in 2022, then these are a few of the factors you can look up to while making your choice.