PhD in Business Administration – Dig Deeper into the Science of Management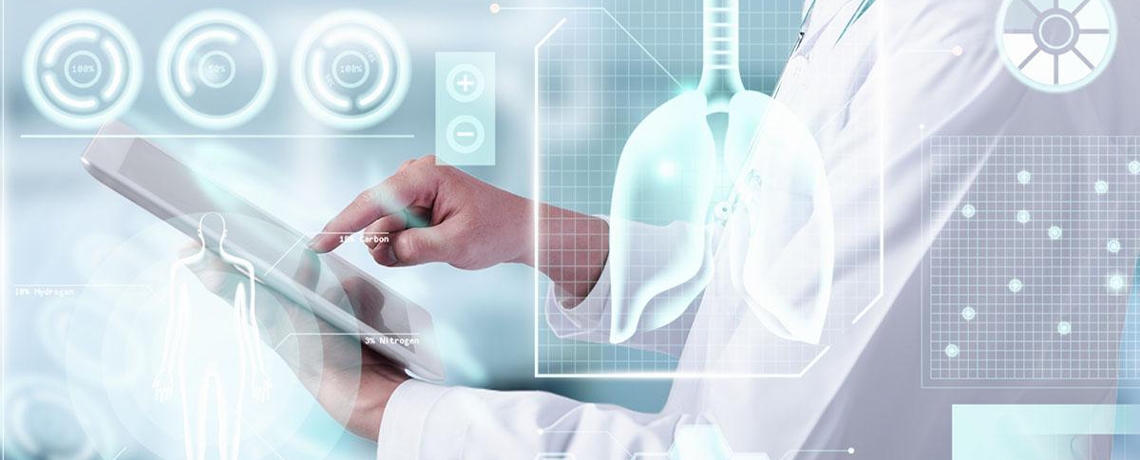 In the highly business-oriented world, bagging a management degree is among the most potent pathways to succeed in multitudes of sectors. According to various surveys, it has been stated that the fourth-most in-demand degree is in Business Administration. However, a quick question that always blows the mind of management aspirants and working professionals is – Would it be worth attaining a PhD in Business Administration or Management?
These days, numerous graduates opt to pursue an advanced degree like a master's or PhDs. Over the past two decades, doctoral degree holders have risen to 4.5 million. According to the Census Bureau, approximately 13.1% of candidates have pursued an advanced degree like a Ph.D. in Business Administration, which is higher by 8.6% in the past twenty years.
By taking into consideration the given data, it is hence proved that obtaining a degree in PhD in Management/Business Administration is a worthy decision.
For lots of students, the decision to pursue a PhD in Management is a daunting decision to make! Many need clarification about whether this doctoral degree is worthwhile. So, let's cut to the chase; if you are a passionate learner willing to deepen and nurture your knowledge and skills, this degree is for you!
What Exactly is a PhD in Business Administration?
PhD in Management/Business Administration is one of the highest academic degrees in management science. This discipline is for those seeking academic research and educating people as a professor in the management department at B-schools globally!
In addition, the degree will educate you on how to take a firm to the zenith, keep a check on performance and development, and make binding decisions that result in positive outcomes and profitable enterprises. The contemporary PhD Business Administration degree trains technology-oriented leaders to make choices utilising market data.
What's the Eligibility for PhD in Business Administration?
To be eligible to enrol for Ph.D. in Business Administration in a recognized institution or university, a candidate must-
Clear a post-graduation/masters or post-graduation diploma with a minimum aggregate of 55% in any business-related discipline from a renowned business school or university. Those whose master's degree is not from any business discipline need to take a first-year MBA course; however, this may vary from one institution to another.
Provide valid admission test scores. The PhD program accepts any of the following-
The GRE scores
The GMAT scores
NET scores
Qualifying in the NET-JRF of the UGC
No matter if you decide to try your hands in the world of academia or corporate, a Ph.D. in Business Administration is a lucrative degree that can open doors to many rewarding career options!
PhD in Business Administration Subjects
One of the best things about a PhD in Management is that you will not only pay heed to just one part of an organisation. Building a career in this domain means- you will be learning and mastering vast business operations. The PhD in Business Administration subjects consist of-
Banking
Accounting seminar
Theory of Finance
Seminar in banking
Global marketing seminar
Advanced accounting theory
Strategic information systems etc.
In other words, a Ph.D. in Business Administration degree allows you to perform in-depth research on multitudes of topics to prepare for working both in academia and the corporate world.
In today's era, deciding on a renowned B-school or university is as challenging as choosing a career! Just one wrong move and your entire career will be at stake. That's why it is imperative to be thoughtful when shortlisting the best amongst the best institutions. One of the magnificent universities for pursuing a PhD in Management is – Mahindra University!
Mahindra University – A University with Research as a Core Function
The School of Management at Mahindra University (MU SoM) backs the Mahindra group's endeavours to emerge as a new-era business school, striving to accomplish brilliance across UG/PG/PhD levels. Apart from fostering a research-centric environment, the School seeks to attain pre-eminence in both:
Knowledge dissemination (teaching and writing for practitioners)
Knowledge development (research published in top-notch quality international peer-reviewed journals)
The Ph.D. in Business Administration/Management programme at MU SoM is curated to prepare and train scholars for vivid careers in both academia and corporate. This programme hovers around research and is constructed to assist aspirants in developing skills and toolkits to design, execute and conduct fruitful research in their specialised field. At MU SoM, faculties are inclined to work cohesively with PhD aspirants, giving mentorship on research projects.
Why Earn a PhD from Mahindra University's School of Management?
As stated above, the School of Management at Mahindra University is governed by one of the most reputed Indian multinational conglomerates – The Mahindra Group! The School is a mix of business and technology, offering robust research and education opportunities for PhD students aiming to commence an academic career in top b-schools in India and overseas. Ph.D. students at Mahindra University get:
Magnificent opportunity to work in a research-oriented business school
Full tuition fellowship and stipend
Mentorship from senior, well-versed faculty members
Experiential learning related to research and teaching
What's more? At the School of Management, candidates can also choose their specialisation per their interest area. Mentioned underneath are the specialisations of PhD in Management:
Finance
Decision Sciences
Marketing
Management (students can choose from Strategy, Entrepreneurship, Organisational Behaviour, and Human Resource Management)
Information Science and Technology
For more details about Eligibility for PhD in Business Administration at Mahindra University, visit the following link: https://www.mahindrauniversity.edu.in/phd-programs-school-management.
PhD in Management – A Great Way to Widen Your Business & Management Knowledge
Mahindra University is a renowned university with a significant role in the global dynamics of Research & Development, where candidates are encouraged to unleash their true potential and faculty and staff aim to accomplish brilliance in education and modern frontiers of research and in offering vivid services! So, if you are interested in pursuing a PhD in Management, look no further than Mahindra University!
We are Social