PhD in Marketing – What Can You Do with the Doctoral Degree?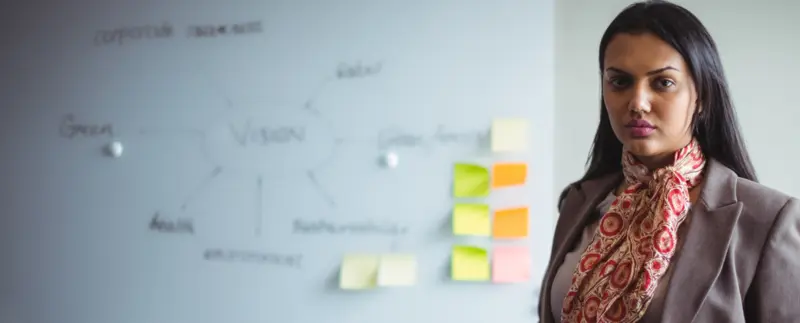 PhD in Marketing – Dwell Deeper to Nurture Your Marketing Knowledge
The process of emerging as a leading marketing professional doesn't happen nocturnally. Period!
Moulding yourself as an evolving research leader in the marketing field takes immense patience, hard and smart work, education, and participation in innovative research.
Bagging a PhD in Marketing is the initial step toward becoming an expert in this highly competitive and constantly evolving field. No matter how much you have honed your skills through extensive years of academic excellence, a PhD in Marketing degree will uncover you to the gigantic pool of various aspects of marketing.
The growing demand for marketing professionals is projected to surpass 10% from 2021 to 2031, a more rapid than the average for all occupations. Aligned with teaching techniques, research skills assist you in grasping and unleashing your true potential as a professor, researcher, marketing manager and whatnot.
Nevertheless, a couple of questions that keep striking the chords of the brain for many students are "what can I learn in a PhD in Marketing?," "what can I do with a PhD Marketing?," "what are the eligibility criteria?," "what is the fee structure?," etc. Correct? Read on to get answers to all these questions!
Best Research Topics in Marketing for PhD
As the field of marketing is exponentially broad, candidates have endless options when selecting between various specialisations, for example-
Consumer Behaviour
Research Methodology
Multivariate Statistics
Marketing Models
Marketing & Digital Strategy
No matter in which area you have completed your specialisation, your PhD degree will amp up your understanding of marketing techniques, research abilities, theories and skills. Not to be forgotten, PhD in Marketing subjects will expose you to high-end concepts in research methodology, statistics and marketing psychology.
During the PhD in Marketing, you will also work with renowned professors with their research. You will be assigned vivid professors, ensuring you gain extensive knowledge and research experience.
What Can You Do with a PhD in Marketing?
Whether you are pumped up by passion or money, a PhD in Marketing will open the doors of opportunities. Though a PhD in Marketing requires time and money, your devotion will pay off as you pick between various career paths in academia or the corporate world!
Many PhD Marketing scholars in academia opt to construct their careers as marketing professors. For instance, if you choose the same, you will be responsible for creating the next gen of marketers – the ones with a career in marketing! Simply put, it could be a gratifying career for those who like sharing their mastery with others.
What's more? If you focus on high-end market research and survey analysis, the doctoral degree will also educate and train you for a research career in the corporate world. No denying; by emerging as a top-notch researcher, you will satisfy your hunger for marketing topics that include –
Target Demographics
Social Influence
Consumer Behaviour
As a whole, you will influence the action of other researchers, policymakers, and consumers, after performing public research!
What Are the Eligibility Criteria for PhD in Marketing?
To be eligible for PhD in Marketing –
Candidates should have a Master's degree or PGD in any business discipline with a minimum aggregate of 55%.
Candidates who do not hold a master's degree can also apply; however, they need to complete an initial year MBA course in the chosen university.
The PhD in Marketing is a 4-year doctorate course; however, those from a non-business background will likely take five years or more as they must complete a mandatory business course in their first year.
What Does a PhD in Marketing Fees Structure Hold?
Prior to finalising any PhD program, the thing that plays a decider is the fee structure. Right? Regarding PhD in Marketing, the average PhD in Marketing Fee structure can range between 50k to 4lacs, varying from one institution to another.
When you're planning to pursue a PhD in Marketing, enrolling in the best of the best management school is imperative! Your impulsive decision can cost you- your entire life and take a brutal toll on your pocket! To ditch that, you must be exceptionally thoughtful while picking from the pool of best management schools. One of the splendid schools is the School of Management at Mahindra University, aka MU SoM!
Pave Your Way to Success with PhD in Marketing at Mahindra University
The School of Management at Mahindra University (MU SoM) backs the Mahindra group's ventures to rise to the zenith as a new-dimension management school, striving to achieve the upper hand across all levels. Besides that, MU SoM seeks prominence in knowledge and skills development.
Dropping down to PhD in Marketing, this course is typically designed to train and educate scholars for vast careers in both the corporate world and academia. This course hovers over marketing research, consumer behaviour, research
methodology, etc., to help candidates build extraordinary skills and execute and conduct successful research in their field of specialisation.
At Mahindra University's School of Management, renowned faculties and professors are prone to work full-fledged with PhD scholars, providing mentorships on vivid marketing research projects.
In addition, MU SoM is under the umbrella of the prominent corporate hub- The Mahindra Group! The educational institution is a blend of management and technology that proffers vigorous marketing research and up-scaling opportunities for PhD aspirants willing to kick start a career in renowned b-schools across the globe.
Dive Deeper Into the Marketing World with Mahindra University
A world-reckoned university known for its elite infrastructure, state-of-art-laboratories, and well-versed faculties is your one-stop destination for pursuing a PhD in Marketing as it encourages candidates to explore their hidden talent to stay ahead of others. Altogether, if you are keen to commence your PhD in Marketing from one of the best management schools, contemplate the School of Management at Mahindra University!