The Benefit of Social Media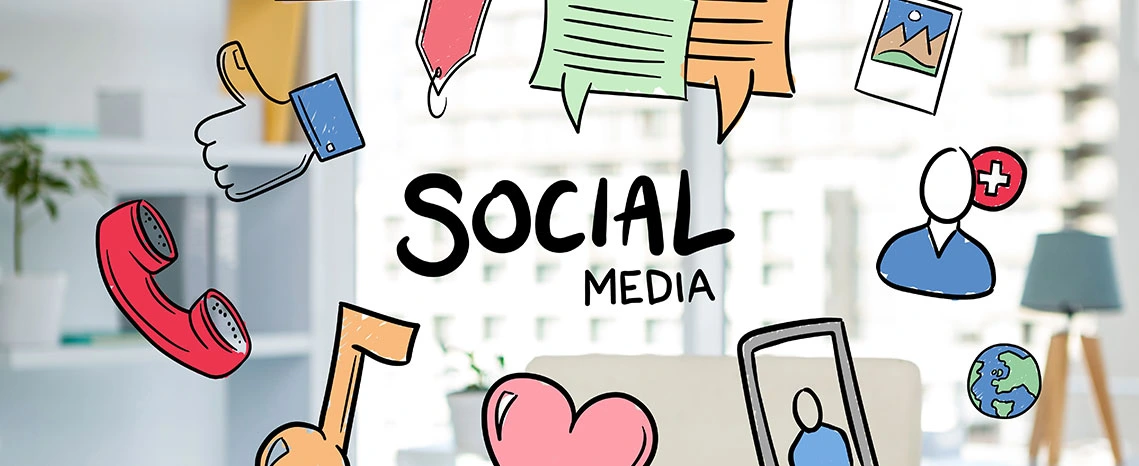 Social media provides a vital medium for communication to today's youth. The speed of internet communication and the reach of social media has humungous benefits. It is a platform for engaging productively in multiple facets. A social media app like Facebook is like a personal diary visible to the audience in certain ways. In some ways, a blog is a storyboard with a facility to broadcast to many people. Social media is a source of creativity. For Example, Twitter provides a short and crisp narration of one's point of view and quick feedback. Certain social media like YouTube and Instagram provide a platform for skill or talent and can become a source of income if widely appreciated.
Marketing yourself: Social media provides an opportunity to express oneself. The talented person can create a niche and promote their skills impactfully and create a positive vibe among the social media audience. Several upcoming influencers create a positive vibe and thus create a passive revenue stream. One of the best ways to use social media is to create a presence around yourself. Tell the followers about your interests, likes and dislikes, which may help you in your career and help you in all aspects of life.
Learning field: Social media can teach you many things, especially YouTube, with videos and information available on almost every possible topic. Take advantage of all the information that sites such as Facebook, Instagram, Twitter and YouTube provide to learn and use it to better yourself.
Stay updated and informed: Twitter is a very large news disseminator. Every large news channel has an account. It is possible to selectively access information on the Twitter handle to source information effectively. The popularity of some of these tweets has a large following across geographies and age groups. It is possible to choose the type of information one wants to access and engage quickly and cost-effectively.
Connect with friends: Social media like WhatsApp are very popular to stay in touch with friends. One can create separate interest groups to collaborate and communicate effectively. Thanks to the technology, telecom revolution and internet, it is possible to have instantaneous communication, including large files like videos. Social media helps in several ways, including providing safety and security to people. It is also possible to have live video transmission to create interest among friends.
Youth as active participants: social networking media sites can act as a powerful medium of social change. One can use this medium effectively for social causes and create a high impact. E.g. creating fundraisers, coordinating musical activities etc.
Thus, the internet coupled with Social Media revolution has been instrumental in creating -multiple options for the youth in searching for know-how and upgrading skill sets and communicating their unique talents and point of view to the targeted audience in a seamless manner.
Social media in the last decade has created a strong positive impact as a result of the confluence of the internet, telecom and technological revolution.