Join the Digital Revolution with Diverse Career Options After B.Tech. ECE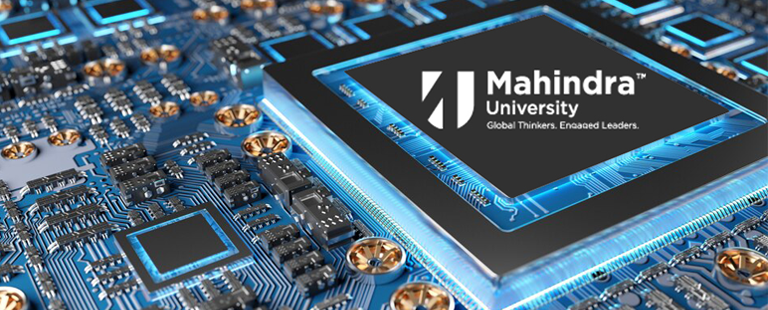 Join the Digital Revolution with Diverse Career Options After B.Tech. ECE
Matt Mullenweg said, "Technology is best when it brings people together." Computers, Electronics and Electricity, can be said as the pillars of the functioning world. These pillars design the world and empower developing nations with technological progress.
No one can imagine their life without electronics or even computer systems. Therefore making a career in the field of electronics and computer technology is a fruitful and wise decision. However, to make a career in the field, one has to pursue B.Tech ECE.
B.Tech in Electronics and Computer Engineering holds immense importance in today's technologically driven world. This programme equips students with the necessary skills and knowledge to design, develop, and maintain electronic systems and computer networks. It lays a strong foundation in digital electronics, microprocessors, programming, and software development.
Graduates of this programme possess the ability to innovate, create, and solve complex problems in diverse fields such as telecommunications, robotics, artificial intelligence, and embedded systems. A wide range of career options after B.Tech. ECE opens doors to success in students' lives. Let's see a diverse range of career options after B.Tech. ECE!
Career Options After B.Tech. ECE
Voluminous career options are available for ECE graduates in India and abroad. There are so many companies that only work under the engineering branch. Therefore the growth opportunities are wide, and career options after B.Tech. ECE are numerous and prosperous. Some of the highest-paying jobs for ECE engineers are:
Electronics Engineer
Network Engineer
Control Systems Engineer
Software Engineer
Artificial Intelligence Engineer
Embedded Systems Engineer
Cybersecurity Engineer
A lot of students are concerned about the scope of B.Tech. in Electronics and Computer Engineering. Although there shouldn't be any concern because, as per the statistical data of the Bureau of Labor Statistics, the job market for Electronics and Computer engineers is likely to grow 7% per year, similar to or more than the growth percentage of other sectors. Another significant concern of ECE aspirants is whether ECE is a good career. Let's find out!
Is Electronics and Computer Engineering a Good Career?
Many private and government organisations like Bharat Electronics Limited (BHEL), HCL Technologies, Wipro, TCS, Reliance etc. work under the branch of ECE and the demand for ECE engineers is always required here with unimaginable salaries; therefore, it can be easily stated that Electronics and Computer Engineering is a good career.
Usually, students are perplexed about choosing between electronics and communication engineering or electronics and computer engineering as a career option. Though both streams have their own benefits, electronics and computer engineering is a better option for the following reasons.
Electronics and Communication Engineering Vs Electronics and Computer Engineering
In today's digital world, Electronics and Computer Engineers work on designing hardware components, developing software systems, and integrating electronics with computer-based technologies. They are involved in areas such as embedded systems, robotics, artificial intelligence, and computer networks.
On the other hand,  Electronics and Communication Engineers work in telecommunications, wireless communication, satellite systems, and networking industries. If we talk about the better one, B.Tech. Electronics and Computer Engineering is a better option as the career options after B.Tech. ECE are much more in quantity.
Bountiful students who want to go for higher studies often look for programmes that prove to be key to entering the best jobs in the market. Let's know the details.
Job-Oriented Courses After B.Tech. ECE
Various options are available for further studies after completing one's B.Tech ECE. Some of the best job-oriented courses after B.Tech. ECE are:
Masters in Electronics in Electrical and Computer Engineering
Advanced Diploma in Embedded Systems Design
Certificate Course in Digital Signal Processing
Diploma in Network Security and Ethical Hacking
Pursuing a course from an esteemed university is equally important. One of the best universities offering B.Tech ECE is Mahindra University. Let's examine that.
Spark Your Inner innovation with B.Tech ECE Programme at Mahindra University
Mahindra University is an esteemed university whose major focus is on experiential learning and strives to create global thinkers. The B.Tech in Electronics & Computer Engineering (ECE) programme at MU focuses on making students able to solve real-world problems with a special focus on computation, utilisation of hardware and software, communication etc. Students are trained to use their skills in building optimal machines.
To widen students' horizons, the third and fourth years students get to select one of four courses, which (keeping in mind the future markets) have been designed in the course. Adding to this, students also study three courses in their respective chosen track as well as three applications/breadth electives that widen their knowledge. Below are some key highlights of the programme:
Intensive focus on Programming and Algorithms: Problem-Solving in C, Advanced Problem Solving in C, Analysis of Algorithms Data Structures, OOPs, and Software Application Design.
Establishment of Electronics fundamentals through Fundamental courses
Crossover courses to cover both software and hardware aspects
An intensive humanities track, including design thinking and management electives
Moreover, the programme offers the following specialisations;
Digital Design
Data Science
Embedded Systems
Software Engineering
Apart from studying core, electives, and tracks, students also study Humanities and Science, Computer Science, and Electronics.
Wired for Success: A Journey Through B.Tech. ECE
B.Tech. Electronics and Computer Engineering is an important branch of engineering. It deals with research, innovation, design, electronic devices, and development that keep up electrical systems. Career options after B.Tech. ECE are countless, and the salary is prosperous. In addition, MU is renowned for providing the best curriculum for ECE. So grab your seat and secure your career with a bright future ahead.