Electronic and Computer Engineering Courses: Mahindra University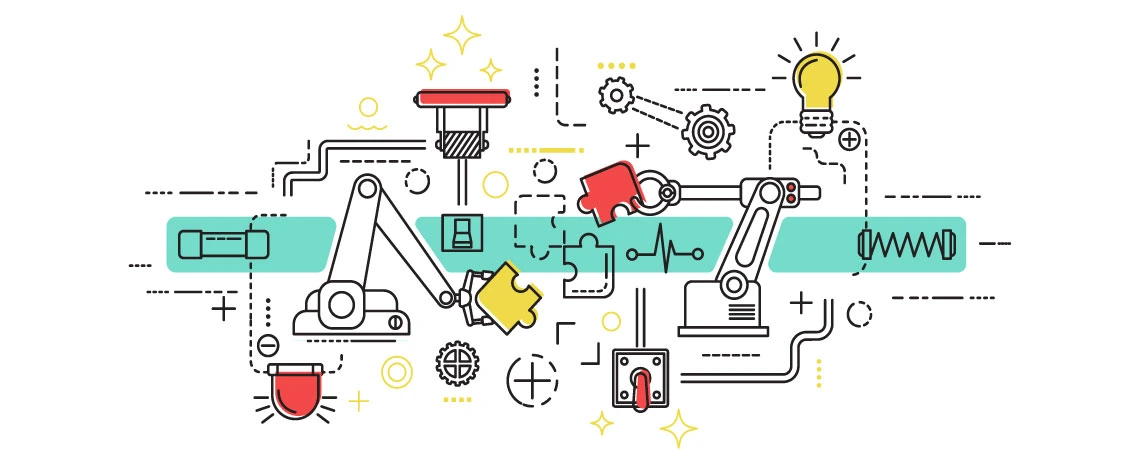 India needs skilled electronics and computer engineers to drive economic transformation
Right from 2020, the COVID-19 pandemic marked a distinctive paradigm shift in consumer purchasing patterns as society constantly changed with unlocking and being locked. There were modifications in lifestyles as well. During the virus years, Indians spent more time with their loved ones in their houses. This brought a significant change. During this time, Indian consumers shifted their focus from the outside world to life at home. They started spending more money on smart televisions, iPads, tabloids, and tablets to avoid unnecessary outings.
Moreover, OOT platforms have become the most significant source of entertainment. So, they started spending more on smart gadgets than going out for ultra-expensive dinners. This spending increased by more than 60 per cent when products/services re-started to deliver items at the consumer's doorstep. These alterations gave a lot of room for the growth of the electronics industry in India. And when shops started to re-open for alternate days, it was a delight for the Indian audience to spend time at their favourite electronic stores, wearing a mask and within 6 meters distance.
These changes brought substantial growth to the Indian electronics market. According to a report by Business Today, the Indian e-retail (selling gadgets, electronics, and other appliances) market witnessed a 25 per cent surge in the 2021 financial year, despite the two-month country-wide shutdown and several protracted disruptions in regional areas of the country.
The only sector that was blooming during these volatile months was the electronics sector. If we talk about global trends, the electronics e-commerce market is estimated to reach $548.4 billion at a Compound Annual Growth Rate (CAGR) of 18% by 2023. There is an apparent reason for this: the sharp shift in online shopping from traditional, offline shopping.
A conundrum nobody wants to talk about
To navigate this new-gadget world, India needs more versatile talent in the engineering field, not less by any chance. So, every novice, experienced and old engineer will be more employable than ever in the country. However, there are a few detriments that need to be addressed. Among them is: that 80 per cent of Indian engineers are not suitable for their job roles in the economy, and a mere 2.5 per cent have the required skillsets in Artificial Intelligence (AI) that the sector needs.
But why is that?
India is a country with more than 1,000 engineering institutes (approximately). However, there has been little change in the academic approaches in these educational spaces. A disquisition on engineering education in the country says that many academic approaches are only theoretical with hardly any exposure to the industry. It is bottled into conventional courses such as civil or mechanical engineering, with sparse opportunities for multidisciplinary learning or to challenge the real world. Unfortunately, for a lot of Indian universities, there are no Electronics and Computer Engineering courses.Clearly, no. The need of the hour is to re-framework Indian engineering education.
Ascend with interdisciplinary education
Private varsities have taken note of this academic concern, and some are toiling to bring a massive change in engineering education. Among them is Mahindra University. Its school of engineering – Mahindra Ecole Centrale –signifies the 'Rise of the New Engineer'. With that objective, the university's mission is to produce engineers ready to glide in today's tech-driven world. And for this, it offers an emerging course, i.e., B.Tech in Electronics and Computer Engineering. Both streams blend experiential learning, practical implementation, and theoretical knowledge at Mahindra University. With a vastscope for electronics and computer engineering,young engineers can explore multiple career avenues in sectors like:
Aeronautics
Automation
Cybersecurity
Electronics
Telecommunication
Artificial Intelligence (AI)
Computation and programming
Engineering students will also likely gain massive international exposure upon graduation as the university collaborates closely with École Centrale Paris (now CentraleSupélec). With more than 921 placements, 18 outstanding research papers, and 25 prestigious awards, the university has proved to be the ideal educational space for today's engineers. Check the university website for details likeMahindra University electronics and computer engineering fees.
What does the country need?
While our country is among the leading ten science and engineering graduates globally every year, it does not have the same prestigious tag for our engineers. And the reason behind this is: that engineers in India are not keeping pace with the evolving economy. And how can they, with poor education, inadequate skills and knowledge, below-average global exposure, and almost zero job security?
We are not living in a conventional age where we only need computer scientists and civil and mechanical engineers. We now also need electronic prodigies to transcend technological transformation and dynamism across the country. Quality education under the guidance of good teachers and industry experts is necessary to make this possible. Mahindra University will offer you all of this and much more.