Civil Engineering: The Structure your Career Needs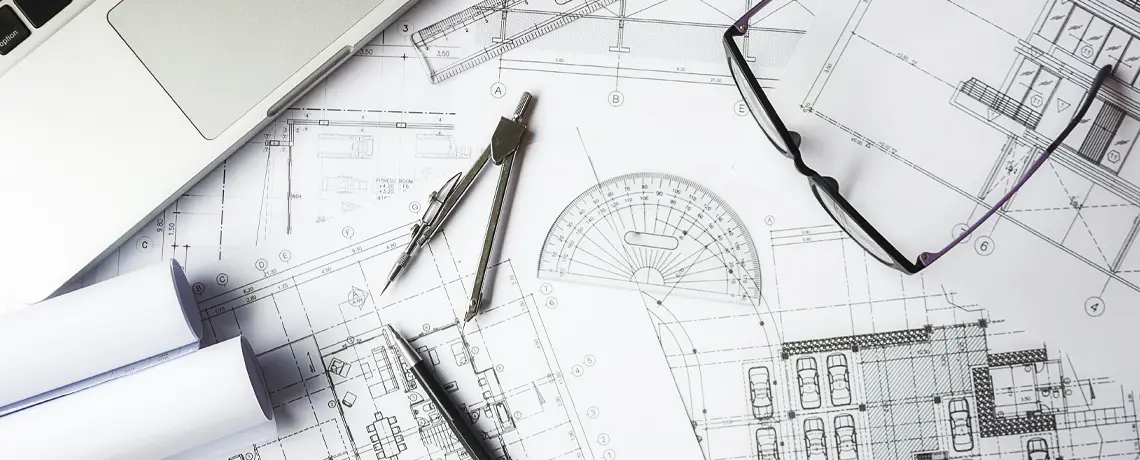 What exactly makes Civil Engineering so unique and popular?
Civil Engineering is a professional course that deals with designing, building, developing, and maintaining all physically or naturally built buildings and environments.
Every infrastructure is different, and similarly, they have different dynamics. Hence with the emerging environment, the study and curriculum for Civil Engineering are also upgrading slowly and steadily. The undergraduate programme imparts practical and theoretical knowledge to equip students to understand the science and structure behind these infrastructures. Some areas where the study of Civil Engineering is required are; roads, bridges, dams, canals, bridges, buildings, etc. Additionally, being the world's oldest engineering discipline, Civil Engineering is also the most crucial sector of our economy.
Furthermore, Civil Engineering is an exciting profession because you get to see the results of your hard work, whether it is a completed bridge, a subway station, a high-rise building, or a hydroelectric dam.
How to decide which college is best for you?
Hyderabad is a hub of top-notch engineering colleges and universities with a booming IT sector. As a result, there are some best Civil Engineering colleges in Hyderabad. One credible name that has earned an excellent reputation over the last few years is 'Mahindra University'. Mahindra University's vision and mission are to provide world-class education and make individuals understand the root cause of the problems in society. The university has partnered with Ecole Centrale Paris (now CentraleSupélec) and Jawaharlal Nehru Technological University Hyderabad (JNTUH) for its School of Engineering. Hence, Mahindra University's Civil Engineering Syllabus enables students to attain adequate exposure to global knowledge and grow profoundly under the eminent international leaders of the industry.
As faculty is the backbone or foundation of every educational institution, Mahindra University has a base of renowned professors from both national and international horizons. This gives the students indirect exposure to global scenarios. Apart from this, Mahindra University's placement cell is constantly working to impart the finest opportunities to its students. For instance, some of the biggest recruiting giants that hire Mahindra students are; L&T ECC, Raheja, etc. In addition, graduates from Mahindra got placed with an average CTC of INR 7.5 lac p.a to the highest package of INR 45.5 lac p.a.
Decoding Mahindra University Civil Engineering Syllabus
Another significant aspect that helps students decide which college or institution to choose is their syllabus. Mahindra University's Civil Engineering Syllabus is designed flexibly to assist students in understanding the industry better and makes them ready for future complications and competitions. In addition, the university has a precise blend of modern theoretical and practical hands-on experience-based learning with their industry-based internship programs and seminars.
Moreover, some of the few core topics that Mahindra University's Civil Engineering Syllabus incorporates are Earth and Environmental Sciences, Introduction to Enterprise and Economy, Introduction to Electrical Engineering, Building Materials, Fluid Mechanics, Concrete Technology, Soil Mechanics, Reinforced Concrete Design, etc. In addition, Mahindra University also provides its students with access to world-class infrastructure and laboratories such as:
Geology Laboratory
Transportation Engineering Laboratory
Geotechnical Engineering Laboratory
Surveying Laboratory
Concrete Technology Laboratory
Environmental Engineering Laboratory
Mahindra University Civil Engineering fees structure is one of the highest selling points of the university. The academic fee is 4,50,000 Per Annum, which is quite competitive.
Points to remember
Civil Engineering is a practical-based discipline of engineering which requires hands-on experience and training. Therefore choosing a university that gives you the right amount of knowledge and an edge in practical experience is very important. In addition, Mahindra University, Hyderabad, is one of India's leading universities that aims to reach the crest of excellence in engineering education by expanding its industry-aligned and globally relevant undergraduate Civil Engineering Programme.
So if you are looking for your answers, these above points can be helpful for you to decide which is the best Civil Engineering college in Hyderabad for your future.