Advance in AI Field with M.Tech. in Artificial Intelligence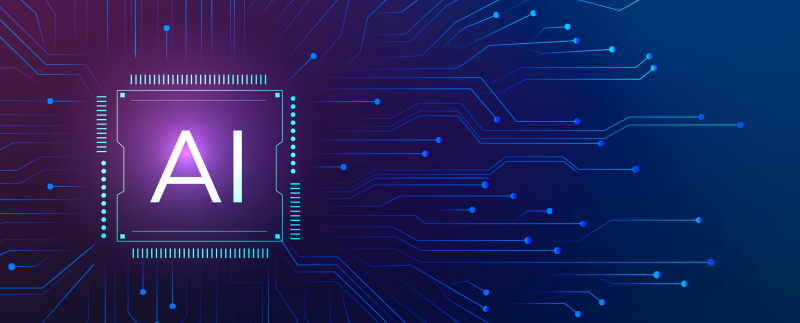 Launch Your Career in the Booming Field of AI with M.Tech. in Artificial Intelligence
According to a report by Gartner, the global Artificial Intelligence market is projected to reach $190 billion by 2025. Along with this, in a survey conducted by Deloitte, 69% of executives reported that AI is essential to their business strategy.
These statistics suggest that the demand for artificial intelligence professionals is growing rapidly, and there is a significant need for individuals with AI skills and knowledge in various industries.
So, what should you do? Yes, pursue M.Tech. in Artificial Intelligence!
M.Tech. in Artificial Intelligence (AI) is a postgraduate degree programme that focuses on studying and developing intelligent machines and algorithms. The programme equips students with the skills and knowledge to design, develop, and implement AI-based systems.
Get M.Tech. AI and Data Science Admission 2023
To get through M.Tech. AI and Data Science Admission 2023, you should be aware of the eligibility for M Tech in Artificial Intelligence, which is as the following:
Educational Qualification: The candidate should have completed a Bachelor's degree in a relevant field of study, such as Computer Science, Information Technology, etc., from a recognized university.
Minimum Marks: The candidate should have obtained a minimum of 50% to 60% aggregate marks or equivalent CGPA in their Bachelor's degree, depending on the institute's requirements.
Entrance Exam: Many institutes in India require candidates to qualify for entrance exams such as GATE (Graduate Aptitude Test in Engineering) or an institute-specific entrance exam. The scores obtained in the entrance exam are used to shortlist candidates for admission.
Work Experience: Some institutes may prefer candidates with work experience in the relevant field.
What is the Syllabus of Artificial Intelligence and Data Science?
The curriculum of M.Tech in AI covers a wide range of topics, such as machine learning, natural language processing, robotics, computer vision, deep learning, and neural networks. Students also learn about the ethical and social implications of AI and how to develop AI systems that are fair, transparent, and trustworthy.
Along with some core papers, students also have the choice of electives like Advanced Database Systems, Cloud Computing, Distributed Systems, Parallel Processing, Cognitive Science and Psychology, etc. Students can pick those which suit their interests and then specialise in those.
Is Artificial Intelligence and Data Science a Good Career?
Artificial intelligence (AI) and Data Science are rapidly growing fields that offer exciting and lucrative career opportunities. Here are some reasons why AI and Data Science can be good career options:
High Demand: With the growing adoption of AI and data-driven decision-making across industries, the demand for professionals with AI and data science skills is increasing rapidly.
Competitive Compensation: Due to the high demand for AI and data science professionals, the salaries in these fields are typically higher than the average salary in many other fields.
Continuous Learning: AI and data science constantly evolve, and professionals in these fields must stay updated with the latest trends and technologies. This creates opportunities for continuous learning and personal growth.
Diverse Career Paths: AI and data science are interdisciplinary fields that offer a wide range of career paths, including:

Machine Learning Engineers
Data Scientist
AI Researcher
Data Analyst
Natural Language Processing (Nlp) Engineer
Computer Vision Engineer
AI Ethics Consultant

Impactful Work: AI and data science are used to solve complex problems and make data-driven decisions that significantly impact businesses and society.
Advance Your Skills & Opportunities at Mahindra University, Hyderabad
The M.Tech in Artificial Intelligence programme at Mahindra University, Hyderabad, is a 2-year, full-time course. The programme's curriculum is industry-aligned and covers various AI-related topics, including ML, Natural Language Processing (NLP), Computer Vision, Robotics & Data Science. The programme emphasises a combination of theory and practical skills, and students are provided ample opportunities to apply what they learn in real-world scenarios.
The programme comprises a total of four semesters. In the first year, students are introduced to fundamental concepts and tools in AI and ML. At the same time, the second year is focused on advanced topics. Students also have the option to choose from a range of electives that cater to their specific interests and career goals.
One of the highlights of the M.Tech in AI programme at MU Hyderabad is its strong industry collaboration. As a result, students can work on industry-sponsored projects and internships, giving them valuable exposure to real-world AI problems and solutions.
Mahindra University, Hyderabad, also provides a supportive learning environment for its students with a state-of-the-art AI lab and faculty comprised of experienced AI researchers and practitioners passionate about teaching and mentoring.
Summing Up
Overall, the M.Tech. in AI is an excellent choice for students who want to build a career in AI. But if you want to experience real learning, then enrol in the M.Tech. in Artificial Intelligence programme of Mahindra University, Hyderabad, and get that competitive edge with its comprehensive curriculum, strong industry collaboration, and supportive learning environment.