M. Tech. in Autonomous Electric Vehicles – Dive Into the Future of Autonomous Vehicles (AV)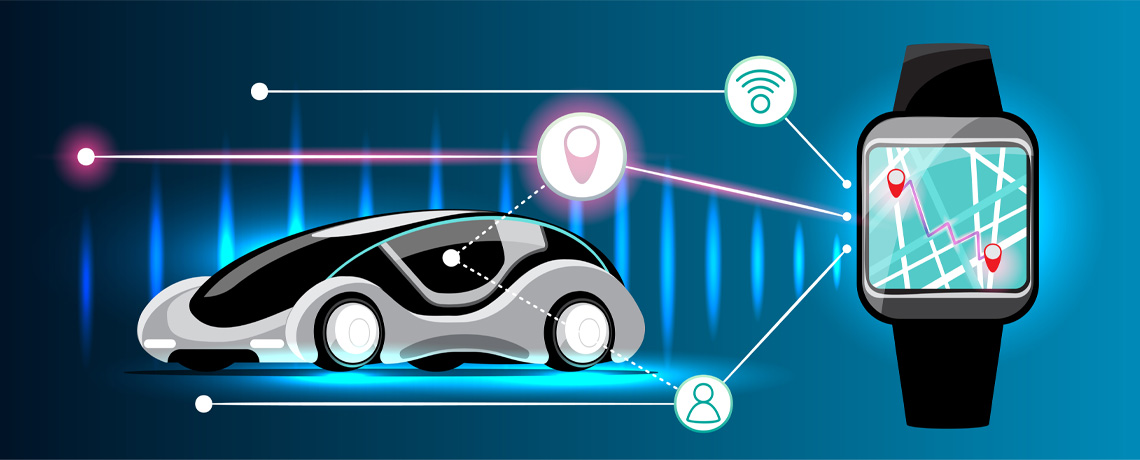 According to the latest report of Grand View Research, the global autonomous vehicle market will cross 3,195.5 thousand units by the end of 2030. From 2022-2030, the demand for this market is projected to witness a CAGR of 53.6%.
In the world of the autonomous vehicle market, various biggies like Google and Tesla Motors have also contributed toward the research and development of autonomous vehicles, raising the demand for graduates pursuing M. Tech. in Autonomous Electric Vehicle. So, does opting for a career in Autonomous Electric Vehicles make sense? Read on to know.
Which Degree is Best for Electric Vehicles?
When it comes to "which degree is best for Electric Vehicle," undoubtedly, M. Tech. in Autonomous Electric Vehicles! It is a two-year Work Integrated Learning Programme typically designed for transforming knowledge and developing and nurturing skills needed to fulfil the constantly evolving requirement of the automotive industry in its hunt for amalgamating technology advances in-
Hardware
Power Electronics
Cyber systems
Machine intelligence and much more.
By enrolling for M. Tech. in Autonomous Electric Vehicle programme, aspirants can nurture their knowledge and skills and get expertise in multitudes of disciplines such as —
Autotronics
Automotive Embedded Systems
Automotive Cyber Systems
Electric and Hybrid Architectures
Autonomous Vehicles
Machine Intelligence
Advanced Driver Assistance Systems (ADAS)
— allowing them to design, develop, test, and sustain future automotive frameworks utilising digital technologies.
M. Tech. Electric Vehicle Syllabus
In the M. Tech. Electric Vehicle syllabus, the students will master vivid subjects in the course of two years. Some of the majors are-
Power Electronics and EV Drives
Machine Learning for Automobiles
Battery Management Systems
Vehicular Communication Networks Lab
Safety and Standards in Autonomous
Electric Vehicles
Capstone Project (EV/AV Applications)
Design of Solar Photovoltaic Systems
Many colleges and universities offer this postgraduate degree to candidates interested in emerging and taking their careers to the zenith. One of those engineering schools is the École Centrale School of Engineering at Mahindra University!
Mahindra University – Helping Students Master Zero to Autonomous Electric Vehicles
Mahindra University spells the "Rise of the New Engineer"- a praiseworthy gauge made plausible with a nerve-wracking historic merger incorporating the Tech Mahindra, École Centrale Paris (now CentraleSupélec) and Jawaharlal Nehru Technological University Hyderabad.
Mahindra University's École Centrale School of Engineering emerged out of an amalgamation of two biggies – Mahindra Group – a leader of the industrial sector in India, and École Centrale Paris – a 180-year-old institute of eminence, instrumental in the progress of technology, with a sole intent of constructing the best of the best engineering institutions in India.
As Mahindra Group is an elite-class multinational organisation with 17.8 billion USD and more than two lacs staff in 100 nations, whose maximum percentile business is driven by engineering and technology, École Centrale Paris has been the nourishing mother to prominent alumni whose contributions have been exponentially drastic: Gustave Eiffel and founders of various enormous international brands such as Renault, Peugeot, Dior, Michelin, and many more.
Getting emerged from such a vast acclaimed percentage, the École Centrale School of Engineering at Mahindra University aims to surpass the crest of excellence in engineering by providing industry-centric postgraduate courses like M. Tech. in Autonomous Electric Vehicles.
Program Outcomes:
The M.Tech. programme on A-EVs typically aims to nurture students' skills and knowledge in multidisciplinary areas, including embedded computing systems, vehicular communication, and AI algorithms for decision-making.
Comprehend the multitudes of components of an Electric Vehicle.
Conceptualise, design, and implement an electric drive framework for automobiles with associated electronic circuitry.
Characterise and design Battery Management Systems (BMS) for Electric Vehicles.
Comprehend and get insights into the nature of intelligence in automobiles.
Synthesise intelligent mechanisms for bettering vehicle operation.
Design and implement an Intelligent Transport System (ITS) with vehicular and infrastructure-based communication.
Conceptualise and analyse a fully autonomous vehicle.
So if you're willing to kick-start your career in the autonomous electric vehicle field, below is detailed information, including admission, fee structures, and placements at the École Centrale School of Engineering.
M. Tech. in Autonomous Electric Vehicles Admission Criteria at MU
An aspirant with a valid GATE score and 80 percentile & above can be eligible to sit in an interview.
An aspirant with no valid GATE score or less percentile of 80 is supposed to appear for a written test conducted by ECSE-MU, followed by an interview for contenders.
Coming to M. Tech. in Autonomous Electric Vehicles fees at MU, the tuition fee is 1 Lakh Per Annum. What's more? If you aim to pursue an electric vehicle course with placement opportunities, nothing can beat Mahindra University. At MU, there are 100% Internships for admitted students with the highest stipend of 60k per month.
The Bottom Line
An autonomous vehicle is a better amalgamation of many different and robust networking systems and sensors, helping the artificial intelligence to drive the vehicle. The notable innovation and technological advancements have volunteered to numerous biggie organisations in boosting and doubling their production capacity and taking the autonomous vehicle businesses to a couple of notches. If you want to emerge as the leader in the A-EVs, pursuing an M.Tech. in A-EVs from the École Centrale School of Engineering at Mahindra University would be an ideal choice.