Mahindra University: Where engineers make an impact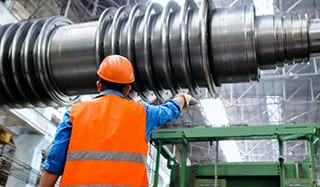 The education space in India has evolved a great deal. However, mere degrees are not enough for students to excel in today's dynamic & competitive scenario. This is amply demonstrated in prominent recruiters like TCS and INFOSYS retraining fresh graduate engineers before they are deployed on customer assignments. Though many colleges and universities have upgraded to match the international education standards, only a few succeeded in offering skilled and equipped students to hit the job running without retraining. As the ongoing pandemic reveals the need in many industries for a practically oriented curriculum, students, therefore, need to make an informed choice. While the engineering field has always been a 'fad', its relevance and robustness were present post-pandemic. Engineers were one of the few workforces whose job was not impacted as businesses faced the wrath of the COVID-19 crisis.
The pertinent question.
While the Indian education space is flooded with options, students often get confused about making the correct decision—one wrong move, and the entire career can get jeopardised. The question that needs to be addressed is, are universities in India equipped enough to cater to 21st-century students? Engineering is an extensive field that requires the right mentors and training. A mediocre engineer will not catch the fancy of top recruiters or corporates and will end up doing unsatisfactory jobs. However, on the other hand, if some has completed engineering from a reputed university, it does make a difference, a huge one!
What to look for in a university?
The best engineering college/university will always offer you more than just a degree. It will give you industry exposure, training from industry veterans, career guidance, placements with some of the finest recruiters of the world, and much more. So if you are looking for the best engineering college in Hyderabad, then Mahindra University is the answer.
Let's have a close look at how Mahindra University is changing the landscape of the Indian Education Industry.
Mahindra University École Centrale School of Engineering (MU) in Hyderabad offers a full-time, four-year engineering program leading to a B.Tech degree in eleven streams:
Artificial Intelligence (AI)
Bio-Technology
Computational Biology
Civil Engineering (CE)
Computation & Mathematics (CM)
Computer Science and Engineering (CSE)
Electronics & Computer Engineering (ECE)
Electrical and Electronics Engineering (EEE)
Mechanical Engineering (ME)
Mechatronics
Nanotechnology
The curriculum at Mahindra is designed keeping in mind the futuristic perspective and the competitiveness of the time where students get equipped with advanced technologies that have arisen from the new age technological revolution. The curriculum is also a blend of Basic Sciences, Engineering, and Liberal Arts to transform and tailor engineering education to help students become leaders, entrepreneurs, and innovators.
Some of the aspects that are unique to Mahindra University École Centrale School of Engineering are:
Placements in leading global multinational corporations
Global Academic Internships with universities like Georgia Tech, University of Florida, UT Austin – USA, ENS France; CentraleSupélec, Paris, etc
Ph.D faculty with international exposure in Academics and Research for quality mentorship
Advanced scientific infrastructure to aid faculty and students deal with real-world problems and the latest trends in the industry.
MU is the top engineering college in Hyderabad that aims to train students to become innovative leaders who will improve the world and generate ideas to better the world. The Research areas at MU are Engineering focused due to their unique orientation towards contributing to the 'Rise of new Engineers' in India. The various research areas at MU are:
Artificial Intelligence and Machine Learning
Manufacturing Processing & Mechanics
Materials
Optics & Optoelectronics
Energy
Electronics, Electromagnetism & Embedded Systems
Applied Mathematics & Statistics
Earth & Environmental Sciences
Digital & Technology Media
Moving with the world
The mission of Mahindra University is to train multi-skilled leaders who are capable of reflection and innovation, committed to inclusive and sustainable progress. The university also aims to offer balanced education through entrepreneurial projects to solve society's complex challenges. However, deciding which course to pursue is only half the job; it is challenging to determine where to pursue it. The infrastructure of Mahindra University is in line with the fast-moving world that houses state-of-the-art Physics, Chemistry, Design Thinking, Media Studies, Film, Video, Audio and Language labs, and expansive workshops with the best of the breed equipment sourced globally. Mahindra University is indeed a destination of excellent learning.