B.Tech in Mechanical Engineering – Become a Master of Mechanics at Mahindra University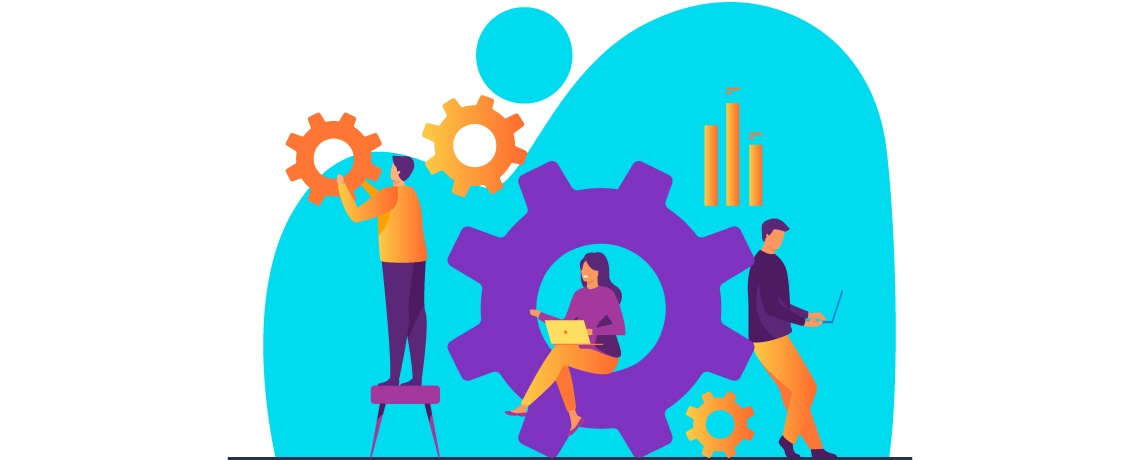 Mechanical Engineering is amongst the most popular and oldest courses of engineering. Simply put, it is a stream where a candidate bags an opportunity to develop a mechanical framework, making a weighty alteration in human lives. Scientifically, the field of Mechanical Engineering incorporates vivid principles, including mathematics and physics, besides engineering.
According to a report from the Bureau of Labor Statistics, it is projected that employment growth for mechanical engineers between 2021 and 2031 will be 2.2%, and there will be 6,400 job openings. So if you are keenly interested in implementing skills and knowledge in manufacturing, analysing, designing and keeping up with mechanical systems, then it would be the ideal choice to opt for a B.Tech in Mechanical Engineering.
Top 5 Reasons to Pursue B.Tech in Mechanical Engineering
BTech in Mechanical Engineering is a 4-year undergraduate degree with eight semesters. Here are the top-notch reasons to pursue this undergraduate programme:
Discover Global Opportunities
Are you passionate about bagging an overseas job? If yes, with your skills and knowledge, you can fit in the automotive industry, real estate sector, etc. Graduating from the best mechanical engineering college can help you grab the opportunity to work abroad and take your career to the next level.
Lucrative Pay
BTech Mechanical Engineering graduates earn decent pay. Although being a newbie, you might not be able to make a bank balance, with experience, your CTC and compensation will rise exponentially.
Vast Scope for Higher Education
After completing BTech Mechanical Engineering, you bag many alternatives for higher education. For example, you may choose MS in Robotics, Nanotechnology, Aeroscape, PG in Advanced Manufacturing, etc.
A Multi-skilled Persona
Mechanical engineering graduates have multiple skills and can tackle many different responsibilities. In simple terms, they have mastered everything, including sophisticated devices, engineering, physics, math, and electricity.
Growing Demand
As per ManpowerGroup's report, there is a shortage of skilful candidates in India, and mechanical is exponentially in demand domain with a lack of skilful talents. Also, the report states that the demand for talented Mechanical Engineering graduates is skyrocketing, but not the supply. Therefore, by pursuing a BTech from the best mechanical engineering college, you can unleash into the broader market with increasing demand.
The scope and opportunities of BTech degree holders in Mechanical Engineering are quite extensive as this covers multitudes of work. Whether it is power-producing machinery or designing energy-utilizing machines, BTech Mechanical Engineering graduates can efficiently execute all the work. Additionally, mechanical engineers with BTech degrees can also bag an opportunity to showcase their skill sets in designing various machinery utilized in the building construction sector.
Career Options After BTech in Mechanical Engineering
Mechanical Engineers are recruited to develop and design any and everything, be it new batteries, medical equipment, or personal devices- car engines, desktops, air conditioners, electric power plants, etc. For your better understanding, mentioned underneath are the tasks that BTech Mechanical Engineering graduates are expected to perform after completing their graduate degree:
Inspection of a failure of a tools
Developing mechanical or thermal devices
Hardware implementation and testing
Keeping a check on the manufacturing process of equipment
Critical analysis of test outcomes and improvise them accordingly
Numerous innovations occur year after year, and all are attributed to mechanical engineering. Mechanical engineering is contemplated as the foundation of all branches; hence the scope and demand for mechanical professionals are always skyrocketing. Below are some professions you can choose after B.Tech in Mechanical Engineering:
Plant Engineer
Systems Engineer
Applications Engineer
Manufacturing Engineer
Engineering Consultant
Renewable Energy Consultant
These were some of the many career options a BTech Mechanical Engineering graduate can ponder while pursuing his undergraduate degree.
BTech Mechanical Engineering Fees
There are many esteemed colleges for pursuing BTech in Mechanical Engineering in India. However, one of the most preferred places in India is Hyderabad. Why? If you are aiming for advanced education, Hyderabad is a magnificent city with a nerve-wracking literacy rate of 83%.
Contemplated as one of the exponentially developed cities, it is the home to approx. 350 engineering institutions, providing multitudes of choices for engineers to choose from. Also, with a majestic number of IT organizations, a pool of jobs are accessible for learners who want to work post-schooling and graduation.
Coming to BTech in Mechanical Colleges in Hyderabad, the fee structure can vary from one institution to another. However, the average BTech Mechanical Engineering fees range from 4 lakhs to 10 lakhs.
to another. However, the average BTech Mechanical Engineering fees range from 4 lakhs to 10 lakhs.
How to Choose the Best Mechanical Engineering Colleges in Hyderabad?
BTech Mechanical Engineering is among the widely chosen engineering disciplines worldwide. In every industry, this program has the edge over others. However, it is imperative that an aspirant should enrol himself in the best of the best Mechanical Engineering Colleges in Hyderabad. But how?
When it drops down to choosing the best mechanical engineering college in Hyderabad, apart from academics, there are many factors to consider. The best college ought to be the one with superb infrastructure, well-equipped with amenities, and well-qualified faculties with ample industry and academic exposure. Furthermore, the curriculum should be up-to-date as per industry standards and have a strong industry connection.
Well, Mahindra University, one of the prominent Mechanical Engineering Colleges in Hyderabad, has established a world-class reputation in the market and need not put effort into reaching out to organizations for its candidates' placements!
Widen Your Knowledge of Mechanics with B.Tech in Mechanical Engineering Programme at Mahindra University
The École Centrale School of Engineering at Mahindra University was born out of an alliance between two biggies: Mahindra Group – a leader of the industrial sector in India, and École Centrale Paris – a 180-year-old institute of eminence, instrumental in technology's processes. Over the decade, it has emerged as one of the best Mechanical Engineering Colleges in Hyderabad.
The B.Tech in Mechanical Engineering program offered by Mahindra University aims to create new engineers who are sedulous and well-equipped to cope with the responsibilities and daunting challenges of their era. Deeply rooted in the core program, its BTech in ME program contains 14 departmental courses, which cover basic and advanced knowledge in:
Heat transfer
Applied thermodynamics and materials
Mechanics/dynamics of solids and fluids
Design and manufacturing of machines and structures
At Mahindra University, you can also pursue five elective professional courses in advanced combustion and propulsion systems, robotics, advanced mechanics and management, humanities, and advanced thermodynamic systems.
Program Objectives
Ignite in themselves a passion for constant learning and altering to evolving transformation and daunting tasks.
Emerge themselves as well-versed professionals and implement the skill and knowledge to attain in the program to highlight and resolve excellent technical and societal issues.
Shall strive to be efficacious entrepreneurs showcasing a top-notch level of social awareness along with emotional intelligence.
Unlike other Mechanical Engineering Colleges in Hyderabad, at École Centrale School of Engineering, the brand presence is enough to grab renowned organisations' eyes when recruiting candidates. When it comes to a placement drive, there are multitudes of firms that keenly take part, which includes 30 international brands as well. Some top-notch recruiters are Amazon, Dell, IBM, Toshiba, Cognizant, Cisco etc. The highest CTC offered is INR 28 LPA.
BTech Mechanical Engineering – Explore One of the Broadest Engineering Disciplines
Whether you believe it or not, completing a B.Tech in Mechanical Engineering from a renowned institution like Mahindra University can help you bag your dream job; there is no going back. The demands for mechanical engineers are doubling at an immense speed. All you need to do is- precisely analyze your interests and then pick a career for specialization. If you believe in designing and developing innovative tools, gadgets, automobiles, and other diverse equipment, this course is for you!