Be Legally Empowered by Pursuing Law | Top BA LLB (Hons) Colleges in Hyderabad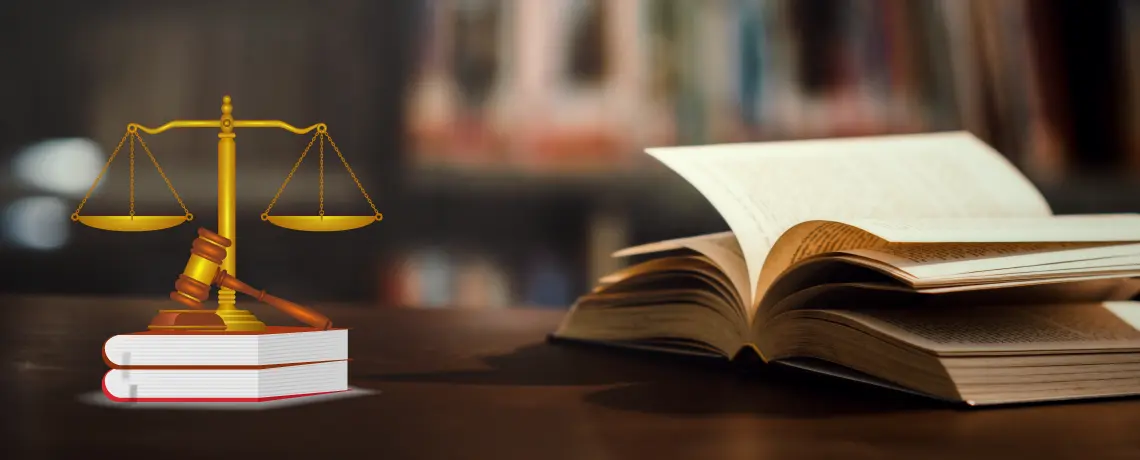 Now Imagine you are in another library where everything is organised. You can easily find your favourite book here as all the sections are divided, and it's easy to find different genres. Everything is placed right. There are also colourful magazines on the table that grab your attention.
What's better? A distorted library or an organised one?
Similarly, what's better: a society with mayhem or a society that runs on ethics and laws? Where would you feel safe? That's precisely why we need laws. They are sacrosanct to govern a society and deliver justice.
We will now discuss the legal subject as an emerging profession among today's youngsters.
Law applicants have grown exponentially over the last few years. With an exceedingly wide variety of specialisations and numerous employment prospects open to a legal graduate, this profession is viewed as the most lucrative and rewarding career choice. Your passion for the law will pave the path for a very beneficial career.
It will help you ingrain skills like understanding social behaviour, empathy, critical thinking, logical reasoning, strong abilities to discuss and debate, and understanding the Indian Constitution. Moreover, unlike other corporate professions, it will teach you how to be giving in terms of delivering justice and helping needy citizens of the country.
There are several integrated courses to understand the law. And among them is the Bachelor of Legislative Law (BA LLB (Hons) Honours. And one of the top BA LLB (Hons) colleges in Hyderabad is Mahindra University. The university is known for delivering world-class education to scores of students across the country.
Some of the unique aspects of pursuing BA LLB (Hons) Honours from Mahindra University are:
Students studying BA LLB (Hons) at Mahindra University will get the opportunity to explore diverse liberal arts. These subjects include History, English, Sociology and Political Science, and in-depth knowledge of Law Economics.
The undergraduate programme will offer young lawyers a strong foundation to apply for the Indian Administrative Services (IAS). So yes, it will open very lucrative doors for you.
In the course, young learners will comprehend the nuances of the law subject through experiential learning – legal research, internships, writing and analysing activities, moot court and legal aid clinics, classroom debates and discussions, etc.
The five-year integrated course gives students full liberty to participate in field visits to non-profits, charity firms and prison centres to interact with distinctive people.
During BA LLB (Hons), young lawyers can develop innumerable skills: self-discipline, critical thinking and reasoning, and drafting and court craft skills. This is part of their skill development and is a necessary trait to be a lawyer.
The syllabus of BA LLB (Hons) is highly influenced by the International Education Standards (IES) and the Bar Council of India (BCI) guidelines.
Upon completing the five-year course, budding lawyers acquire meaningful guidance from reputed teachers and industry experts to enter the legal profession. Also, they can choose their career in multiple industries like legal and corporate firms, media companies, entrepreneurship, non-profit organisations, and academics, to name a few.
For other essential details like Mahindra University Bachelor of Law fees, visit Mahindra University's official website.
Specialise according to your interest
According to the Times of India report, the law is no longer a straitjacket career option. On the contrary, it is a vivid sector where young learners can find something according to their aptitude. Moreover, it is a vast field with innumerable legal matters, and a student can specialise in any specific or multiple fields. The report also says, "From small businesses to large firms to NGOs, everyone is hiring talented lawyers."
You'll unlock several rewarding doors by choosing the BA LLB (Hons) course in Hyderabad from Mahindra University. Surprise yourself now!